At SYNLawn Alabama, our leading-edge commercial artificial grass has several common uses for properties across Alabama. This is due to its innate beauty, durability, and low-maintenance qualities as well as many others. As such, it is far better than traditional grass and other surfacing materials for numerous applications for businesses and other commercial properties. Discover the details of what makes our commercial artificial grass products beneficial for commercial uses!

Business Landscaping
Businesses ranging from restaurants to retail stores and even office buildings rely on grass lawns and landscapes to contribute to their overall atmosphere and curb appeal. These patches of greenery can help set the right tone with employees, customers, and even neighboring businesses. However, traditional grass lawns and landscapes can be unreliable and require expensive, time-consuming maintenance. Instead, commercial businesses in Alabama should utilize our commercial artificial grass. It always looks its best and needs little upkeep over time, making it a more dependable and cost-effective surfacing alternative.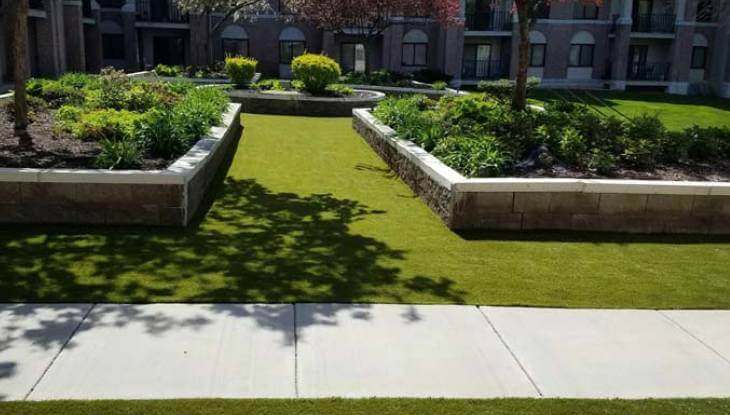 Apartment Complexes
Apartment buildings and complexes in Alabama are consistently searching for ways to balance money coming in and going out. The upkeep apartments often require can make this difficult. Fortunately, it is possible to provide renters with beautiful settings and surfaces without overspending by using commercial artificial grass from us at SYNLawn Alabama.
Our commercial artificial grass provides apartment complexes with beautiful, durable surfaces. These low-maintenance lawns and landscapes can impress new and current tenants while reducing costs for apartment owners, creating a win-win situation for both parties.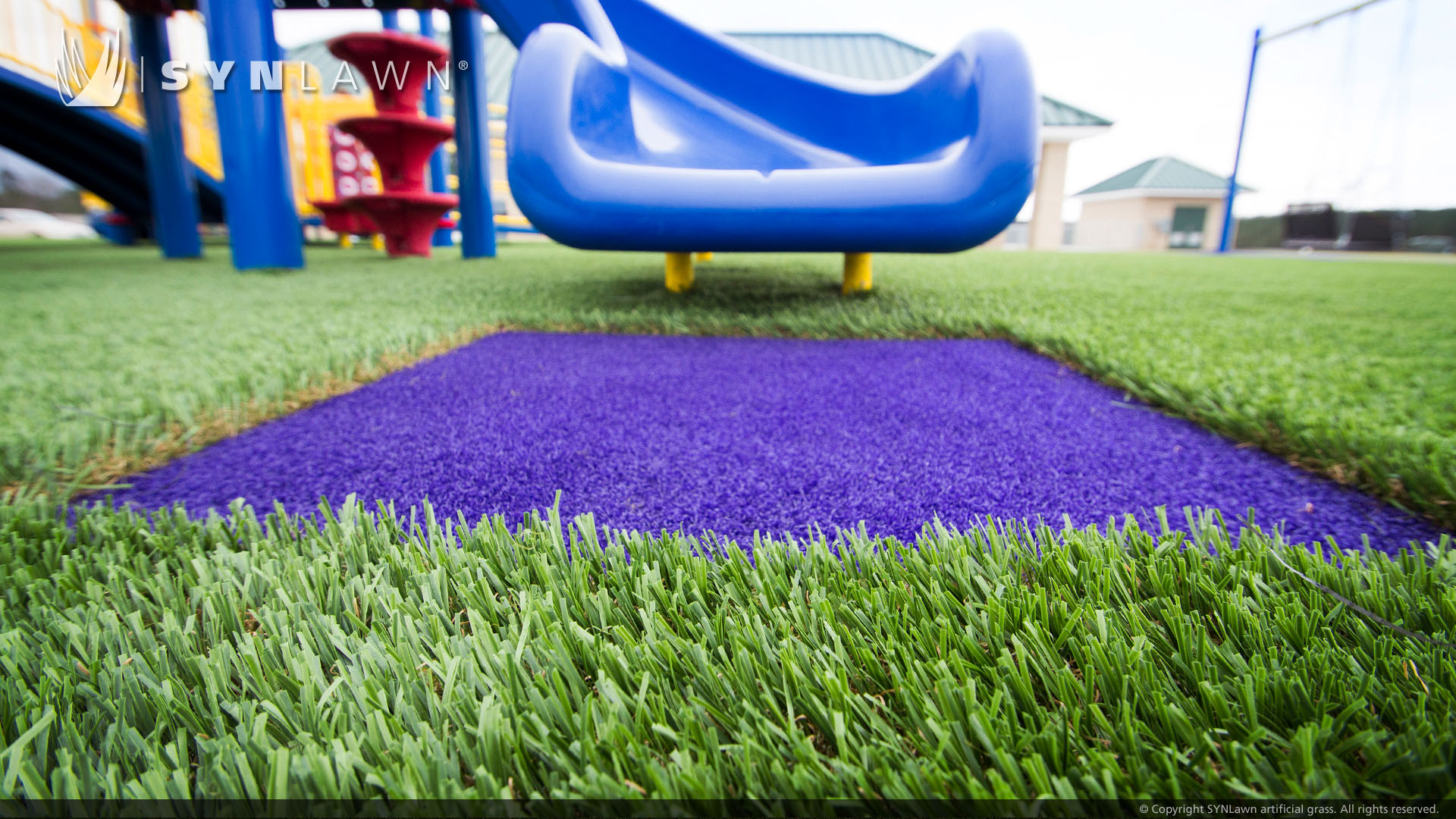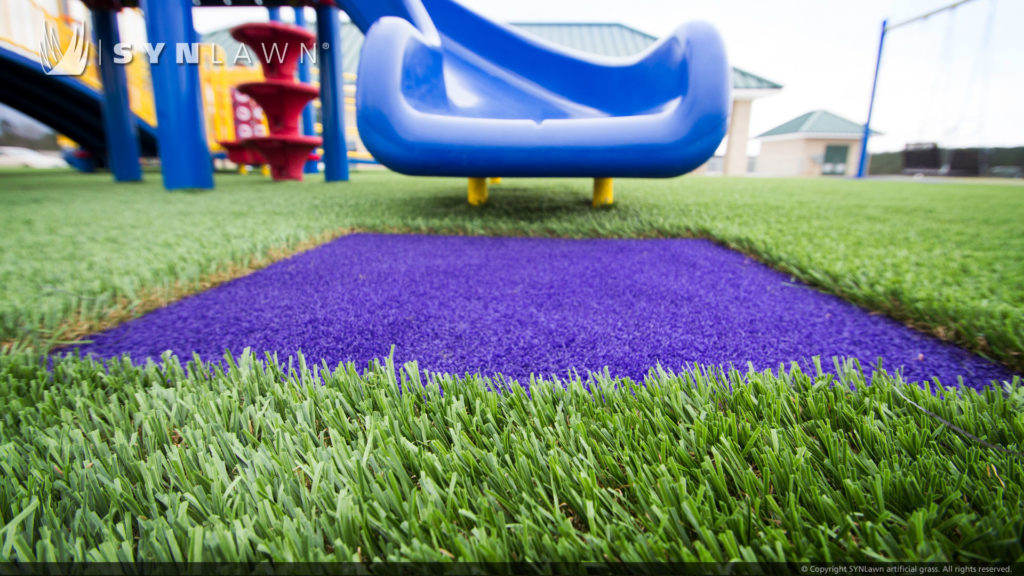 Schools
Anywhere you go in Alabama, there are schools filled with children ready to learn and play. These child-oriented properties can also benefit from installing commercial artificial turf. Not only is it highly durable, low-maintenance, and stunningly lush and green, but it can also help create safer environments. This is due to it providing a more level and consistent surface. Yet, our team also offers specialized artificial playground turf, which can enhance safety even more thanks to its extra layer of padding.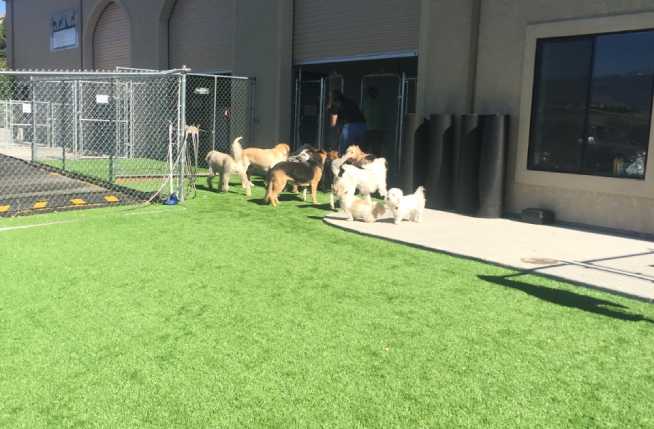 Dog Daycare & Boarding Facilities
Another specialized type of commercial artificial grass we offer Alabama businesses is our synthetic pet turf. This artificial grass is tailored specifically to the needs of dogs and other household pets. In doing so, it is incredibly durable, making it resistant to wear and tear as well as digging. Our artificial pet turf is also quick-draining, which makes it easy to clean. As a result, it is an ideal choice for dog daycare and boarding facilities in Alabama.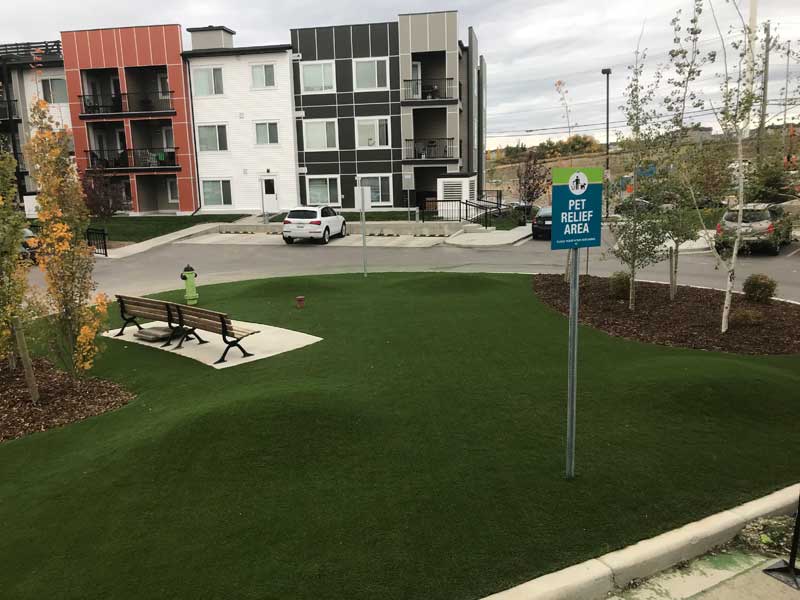 Installation by General Contractors
All across Alabama – from Huntsville to Birmingham and even Mobile – general contractors work on a variety of commercial projects. These projects often have different purposes and needs. However, in many situations, it can be an advantage for general contractors to utilize and install artificial grass. Fortunately, at SYNLawn Alabama, our team is more than happy to supply Alabama contractors with top-quality artificial turf for all of their projects.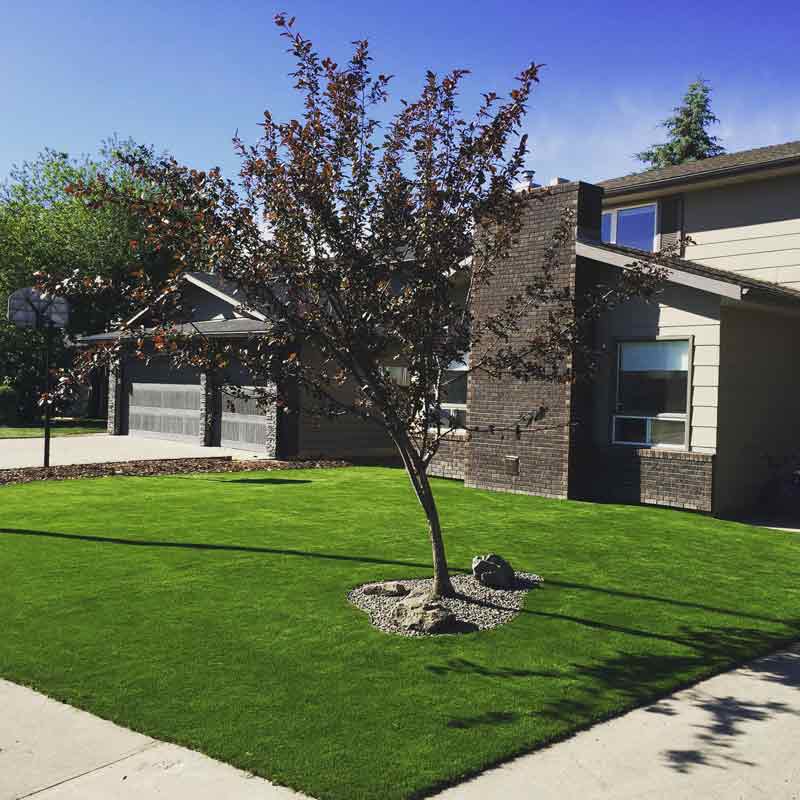 Design by Architects
For Alabama architects, SYNLawn Alabama not only offers our commercial artificial grass for various uses, but we also offer several helpful tools as well. By working with us, we provide you with an architect kit. This kit is equipped with samples of our synthetic turf products as well as samples of our infills. Our team will also share CADdetails files with you, which will allow you to incorporate our artificial turf into your digital design plans. All of this and more make us a top choice for Alabama architects!
Why Choose SYNLawn Alabama for Commercial Artificial Grass?
At SYNLawn Alabama, we supply and install artificial grass all across Alabama. We work with residential, commercial, and even municipal clients. We also work with landscapers, contractors, and architects. In doing so, our team is helping transform grass surfaces across the state, making them more consistently beautiful and durable while reducing maintenance costs and water waste. You can take a look at some of our many artificial grass installations in our product gallery!
Get a Quote for Commercial Artificial Grass in Alabama Today!
Commercial artificial grass is available in Alabama from the experts at SYNLawn Alabama. Our top-of-the-line commercial artificial turf is an ideal surfacing option for businesses of all shapes and sizes. It is also an exceptional addition to the projects of general contractors and architects. Contact us today to learn more and receive a quote for our commercial synthetic grass!