Artificial Grass Wall in Montgomery, Alabama
A look at our latest work!
Consider a beautiful artificial grass wall from SYNLawn Alabama as a privacy screen for your outdoor balcony, terrace or spa, in Montgomery, Alabama. Great as an indoor statement piece as well, ideal for bringing in lush green hanging artificial plant wall into your home or office.
The beautiful artificial grass wall or artificial plant wall can be entirely custom designed and built specifically for your indoor or outdoor space. Our team of experts will help you custom design your artificial planted wall that suits your style. Your artificial planted wall will then be professionally installed, where you can enjoy the lush always green low to now maintenance for years and years.
The synthetic grass and synthetic plants are hyper realistic to both look at as well as touch, they even mimic live plant gentle movement in any breeze or wind gusts. The mesh underlay also allows for breathability and air circulation without any hindrances so as not to interfere with proper air flow throughout the space where your professionally installed artificial green wall is mounted.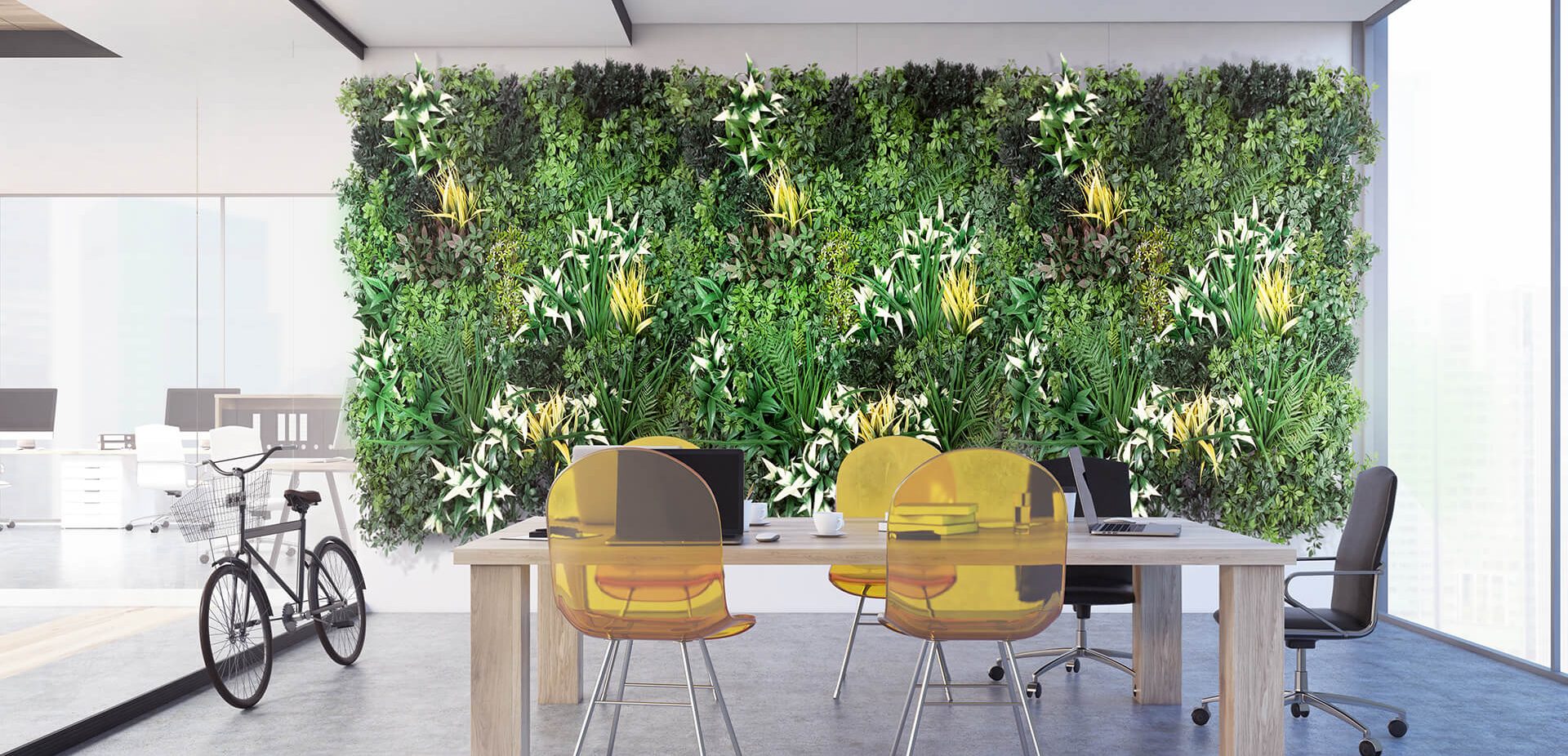 Residential Artificial Grass Walls and Synthetic Planted Green Walls
These beautiful low maintenance, lush and green beauties liven up any space. They also offer inherent sound proofing for your area, while not a lot offers additional benefit for your privacy screening with an artificial green wall.
Great for indoor as well as outdoor placement they will brighten up your home with realistic looking greenery that will last for decades. An artificial green wall from SYNLawn Alabama is also fade resistant so sunny placement is never an issue. Contact our friendly and helpful team for your free consultation, today.
Commercial Synthetic Planted Green Walls
SYNLawn Alabama has a variety of options to help you create a unique and personalized artificial green wall for your office, retail space, call center and more. Transform stifling office walls into lush beautiful synthetic green walls that look like live plants. Durable and long lasting and perhaps most importantly zero to low maintenance.
Our team of experts are ready to help you design your perfect artificial living wall with you. Regardless if you are wanting just one faux planted green wall or many, there is no limit to the size or scale. We will help you every step of the way in designing and planning your own custom synthetic green wall or artificial grass wall. We are always happy to help, contact us today for your free consultation and pricing quote.
Artificial Green Walls Are Great For:
Restaurant Indoor Dining Privacy Screening
Jacuzzi enclosures
Clubhouse
Patios
Porch
Wellness Centers and more