Artificial Grass in Alabama
Low-maintenance lawn solutions for homeowners throughout Birmingham, Huntsville, Montgomery and all the surrounding cities.

Homeowners throughout Montgomery, AL can experience a low-maintenance, environmentally-friendly alternative to natural sod thanks to SYNLawn Alabama. Our artificial grass looks and feels just like the real thing and comes without any of the tedious upkeep.
Custom Designed Lawnscapes
Our contractors work with you to design and install high-quality turf that meets all your needs. From pet turf to putting greens to beautiful lawns and so much more, we can help you achieve your dream for your any space indoors or outdoors. Whether you need a clean pet area, somewhere to practice your golf game or just a beautiful space to relax on the weekends, we can blend your new artificial grass installation seamlessly with any existing landscaping elements to create a truly unique appearance. Don't spend another weekend maintaining your yard. Make the switch to a synthetic lawn and enjoy an effortless, green yard year-round.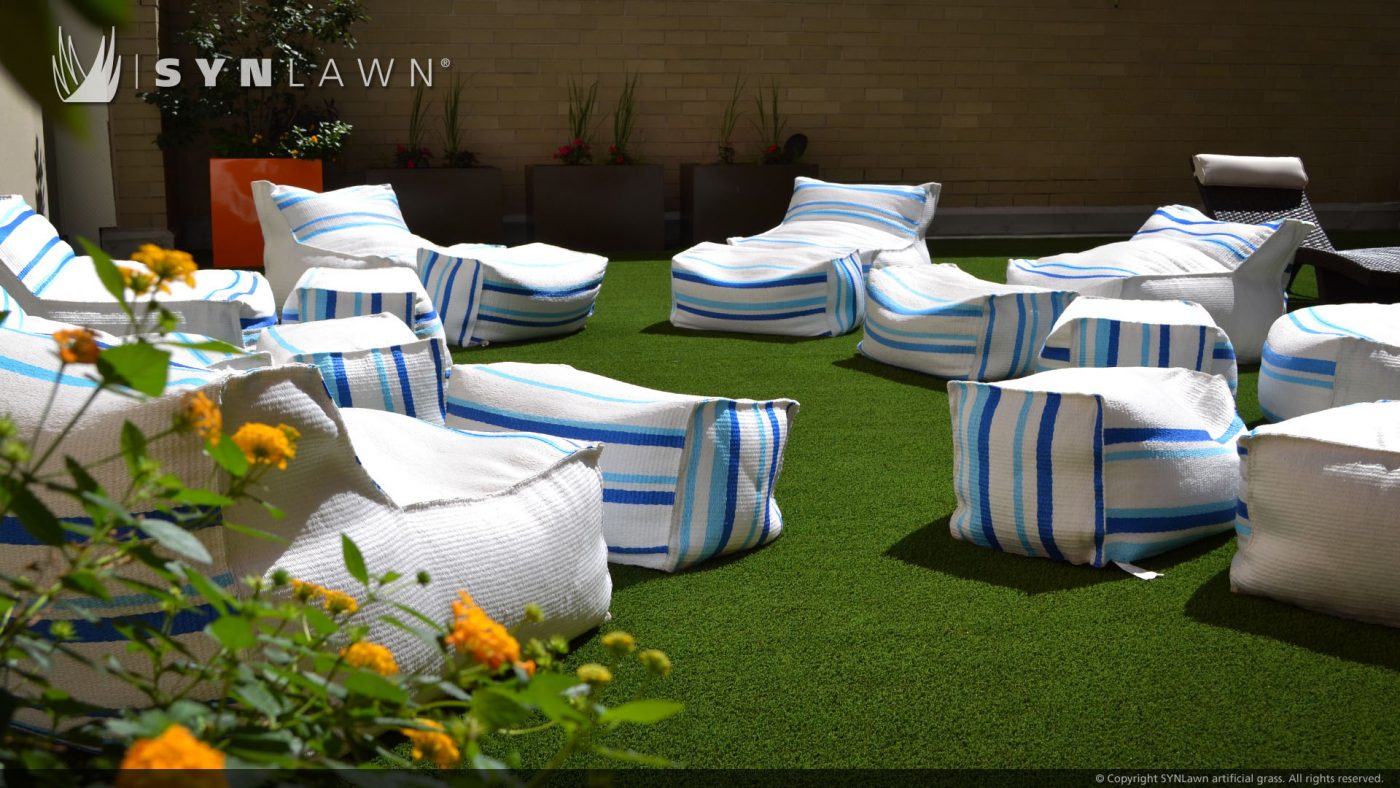 Environmentally-Friendly Artificial Turf
When you choose to install artificial grass at your home, you're improving more than your home's value, aesthetics and curb appeal. Our artificial grass systems are environmentally-friendly, and safe to use around kids and pets.
Homeowners from Montgomery to Birmingham can also benefit from these improvements by keeping harmful chemicals off your lawn entirely. Our artificial turf never has to be treated with toxic weed killers or fertilizers to maintain its lush appearance. You will even save on water year round further benefiting both your pocket book and the environment.
Antimicrobial Protection
We also take the necessary steps to ensure the infill we use is held to the highest standards. We use Envirofill from USGreentech to support your artificial grass installation. Envirofill is durable even after heavy use from kids or pets, and it doesn't need to be re-distributed or topped off like other types of infill. And perhaps the best feature of all is that Envirofill is infused with antimicrobial protection. This keeps the surface of your lawn clean and safe to use time and time again. Further protecting you, your children and your pets from harmful microbes.
Pet Turf Areas
Pet owners want the very best for their pets, which is why SYNLawn has developed an exclusive artificial grass system made specifically for pet areas. No matter the breed, size or age of your pet, they can enjoy the many benefits our synthetic turf has to offer.
Our pet systems feature a premium drainage rate as well as odor-eliminating infill so you and your family can enjoy the area as well. We only use materials that are soft enough for sensitive paws, yet tough enough to deter digging. Our pet turf and dog grass offers a safe durable play space for your pets. Keeping pets happy while the lawn looks well tended year round.
Invest in your Synthetic Lawnscape and Save Time and Money
Synthetic turf has become more popular throughout Alabama because homeowners see the financial benefits and timesaving durability of artificial grass lawns.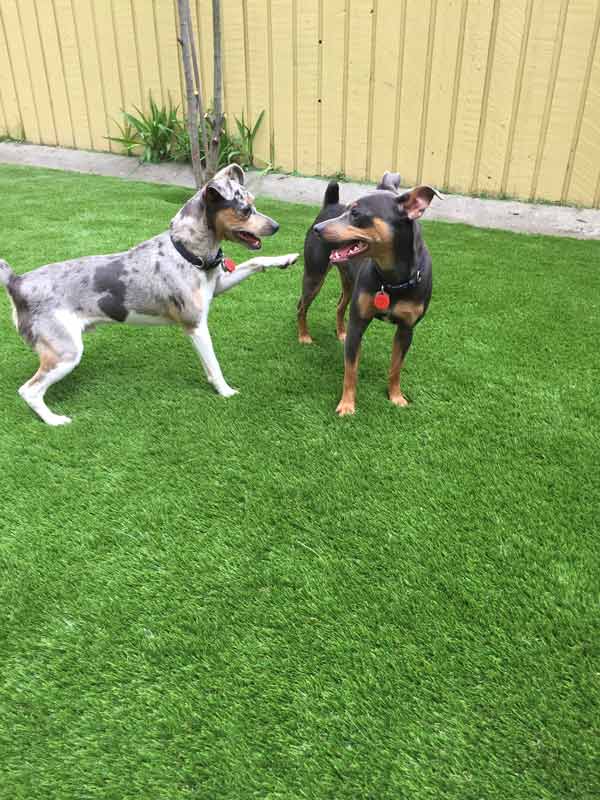 Once your custom designed and installed synthetic lawn is in place, residents can experience a drastic reduction in their monthly water bills.
Synthetic grass also eliminates the need for mowing, weeding and fertilizing, which means homeowners can spend less time maintaining their lawn, and more time enjoying it. We are able to help you custom design and professionally install your very own relaxing environment or even a multipurpose and multi-use space for your enjoyment. Your home's beauty and value are enhanced by a synthetic lawn installation. Keeping your lawn green year round has never been easier.
Save time and money when you install our artificial turf in these or any other areas of your indoor or outdoor living space:
Playground areas
Entertainment areas
Backyard putting greens
Rooftops and patios
Front and back lawns
Indoor or Outdoor Leisure Areas
Feature landscapes
Garden sitting areas
Outdoor dining
Sport and game areas
Badminton lawn area
Poolside sunning
And much more!
SYNLawn Alabama


We ensure only high quality artificial lawn products are part of our inventory. Each and every synthetic lawn is custom designed and professionally installed, so that you are ready to enjoy your new beautiful synthetic grass lawn right away.
Our team of friendly professionals are ready to help you design the perfect backyard space turning it into an outdoor retreat that you and your whole family can enjoy every day for years.
We are proud to provide excellent products and services to take care of our customers and their synthetic landscaping needs. No job is considered out of scope for us, large or small. We can deliver a synthetic grass solution that is sure to impress.
Get a Free Artificial Grass Consultation!
An expertly manicured lawn with minimal effort is finally a reality for Alabama homeowners. We will tailor and custom design your lawn to suit a variety of uses and activities. Our experienced team can help make expert recommendations to meet your landscaping needs.