Artificial Grass Lawns
An artificial grass lawn from SYNLawn Alabama can be a highly beneficial addition to nearly any residential or commercial property in Birmingham, AL and the surrounding areas. Our first-rate artificial grass and synthetic turf products are renowned for their quality and numerous advantages over natural grass and other common landscaping options. With an artificial grass lawn from SYNLawn Alabama, your home or business can be safer, cleaner, more eco-friendly, and more aesthetically appealing. Best of all, owning a synthetic grass lawn is incredibly cost-effective!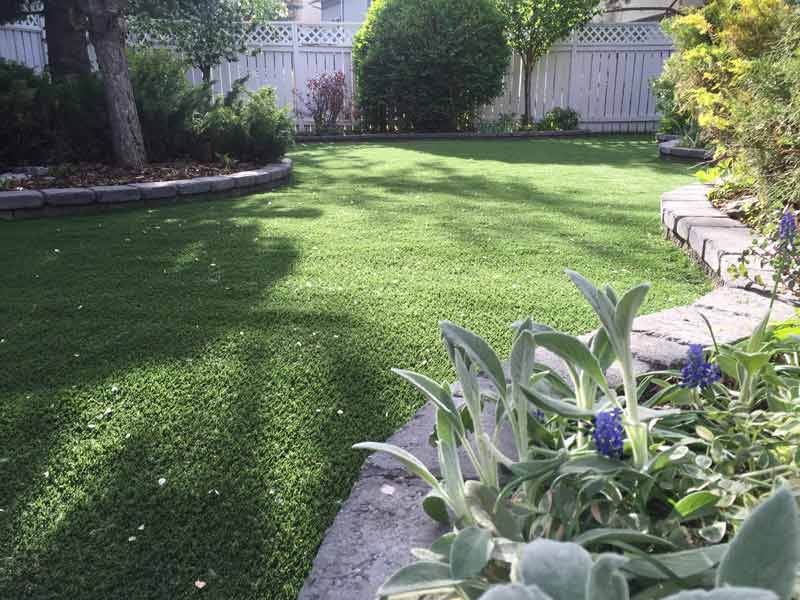 Safer & Cleaner Alternative for Lawn Games & Activities
Unlike natural grass, rocks, wood chips, and other landscaping materials, artificial grass from SYNLawn Alabama is a far safer and cleaner surfacing substance for residential or commercial lawns. Natural grass, rocks, wood chips, and more can be fairly unforgiving surfaces, especially when an adult or child falls on them. These hard and sometimes sharp surfaces can lead to more serious injuries! Fortunately, our synthetic turf can help prevent potentially serious injuries from falls during lawn games and activities.
Our high-quality artificial grass lawns feature multiple layers, including a padded underlayment. This layer provides our artificial turf with extra cushioning. As a result, it can help absorb impacts from running feet, falls, and more. In doing so, it can help keep you, your loved ones, guests, or employees safer while enjoying your ultra-realistic artificial grass lawn.
At SYNLawn Alabama, our artificial grass lawns are also easy to clean and keep clean! This cleanliness is due to our synthetic turf's quick drainage. While some surfaces, like natural grass, allow water to form puddles, our artificial grass quickly drains water, keeping it from pooling. It also allows home and business owners to easily clean their lawn by simply hosing it with water from time to time.
Excellent Return on Investment
Not only is an artificial grass lawn from SYNLawn Alabama a safer and cleaner surfacing solution, but it is also an excellent return on investment. Whether you are installing artificial grass for your residential home or commercial business, our high-quality synthetic turf can help save you money! This is primarily due to the lack of maintenance required in owning an artificial grass lawn.
Typically, natural grass lawns require constant maintenance from homeowners, landscapers, or groundskeepers. To look their best, they need to be watered either by a hose or sprinkler system, trimmed with a lawnmower, de-weeded by hand or chemicals, fertilized, and more! Activities like these can take up a significant amount of time and money, especially from year to year.
Fortunately, artificial grass lawns have far fewer maintenance requirements. Instead, they simply need to be cleaned every so often, which can be quickly and easily achieved with water from a hose. As a result, our artificial grass products can potentially save your home or business hundreds to thousands of dollars on watering and maintenance throughout their extended lives.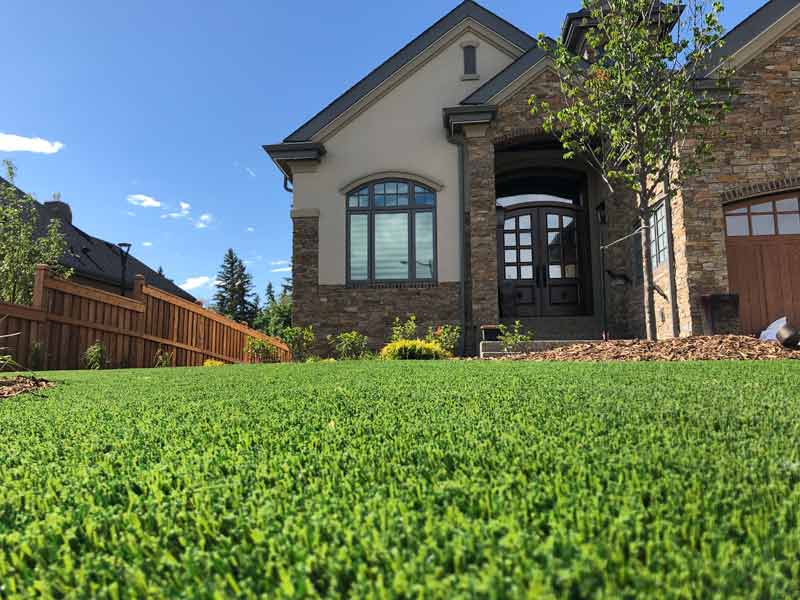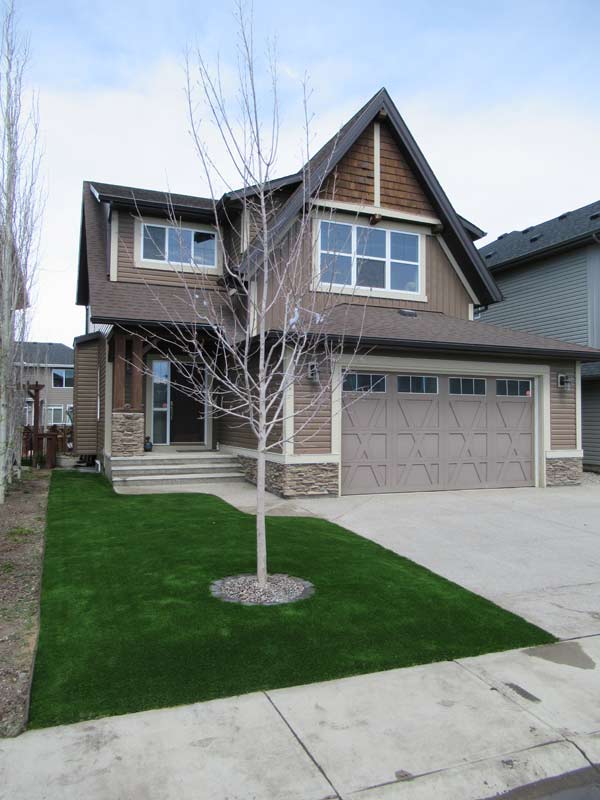 Environmentally Friendly Landscaping
At SYNLawn Alabama, we understand how important it is to care for our environment. As a result, our artificial turf products are incredibly environmentally friendly. Their eco-friendly nature is due to a number of factors.
First, artificial grass lawns allow homes and businesses in Birmingham, Alabama and the surrounding communities to reduce their water waste. Instead of sprinkling their natural grass lawns with gallons upon gallons of this precious resource, home and business owners can instead save water and save money with artificial grass.
Second, at SYNLawn Alabama, all of our artificial grass and synthetic products are recyclable and can be equipped with our EnvrioLoc+ Backing System. This unique turf backing is highly durable and made from plant-based materials, including soybean oil. As a result, it helps eliminate some of the petroleum-based polymers from our products, which are not sustainable materials. In doing so, our artificial grass lawn materials are more sustainable, recyclable, and overall more environmentally friendly.
Conversation Starter
An artificial grass lawn from SYNLawn Alabama provides homes and businesses with several benefits, including increased curb appeal. One of the most significant advantages of any artificial grass installation is the consistent, stunning beauty that resists fading and lasts for years. As a result, your artificial grass lawn can not only be a conversation starter amongst your neighbors but an aesthetic upgrade for your property. Check out our artificial grass gallery to see for yourself!
Schedule a Free Consultation Today!
At SYNLawn Alabama, our team provides ultra-realistic artificial grass lawns for homes and businesses in Birmingham, AL and several other Alabama communities. Our high-quality artificial grass and synthetic turf products can be a beneficial addition to nearly any property. Our turf is safer, cleaner, low-maintenance, environmentally friendly, and undoubtedly attractive.
Contact us today to schedule a free consultation for an artificial grass lawn or to learn more!