Artificial Grass for Architects
Environmentally-friendly turf for landscape plans in Montgomery, AL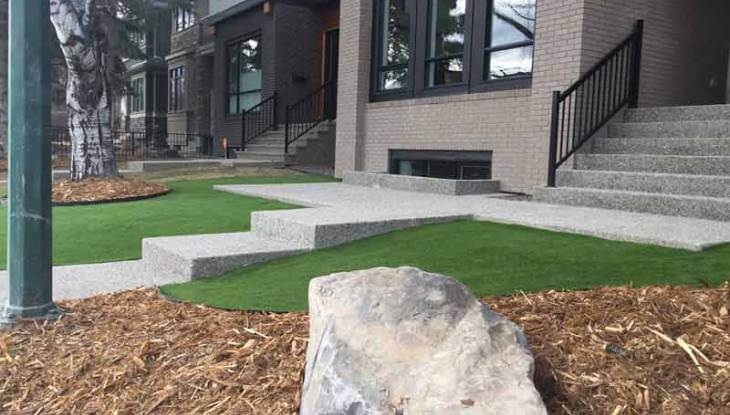 Whether working with homeowners to revamp their landscaping or collaborating with city officials to design a new community park, your designs are only as good as the products used to implement them. Architects from Montgomery to Birmingham are at an advantage when they work with SYNLawn to deliver breathtaking landscape designs for their clients. SYNLawn Alabama artificial grass systems offer residential and commercial properties a sustainable, durable and environmentally-friendly alternative to natural grass.
Each client has different needs, which is why you need an artificial grass company that can keep up with changing design trends and different application capabilities. From rooftops to patios, SYNLawn offers the most diverse product line to keep up with industry demands.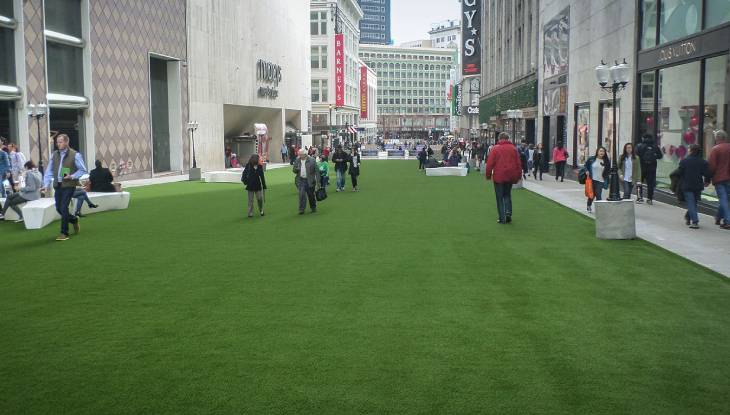 Landscape Designs
Homeowners throughout Alabama have discovered the many benefits that artificial grass offers them. Our low-maintenance lawn systems are the preferred alternative to natural sod. To make the switch even easier for your clients, we provide architects with all the tools they need to include SYNLawn in their landscape designs. You can quickly incorporate our products into your plans using the CADdetails program.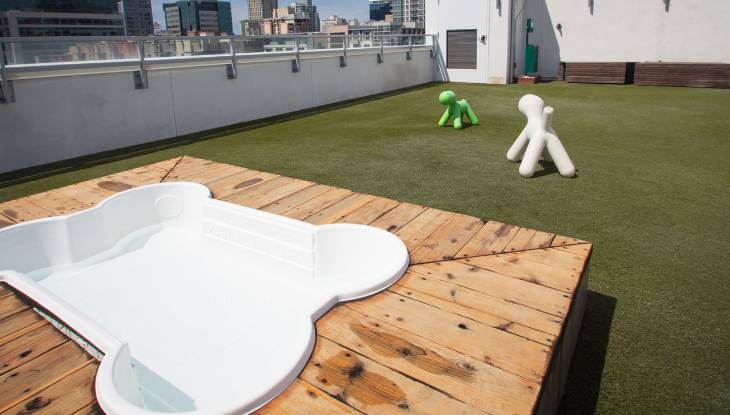 Products You Can Feel Good About
SYNLawn has an outstanding approval rate from residents and business owners due to our result-oriented product line. Providing green, lush artificial grass is important to us, but the impact we leave on our customers and the environment is our priority.
We utilize renewable resources throughout the manufacturing process. Our backing is made with plant-based materials that can be recycled at the end of your turf's lifecycle. The way we develop our backing systems also helps lock in turf fibers to eliminate shedding. Not only is SYNLawn ethically made, but it's also going to last longer than any other artificial grass on the market.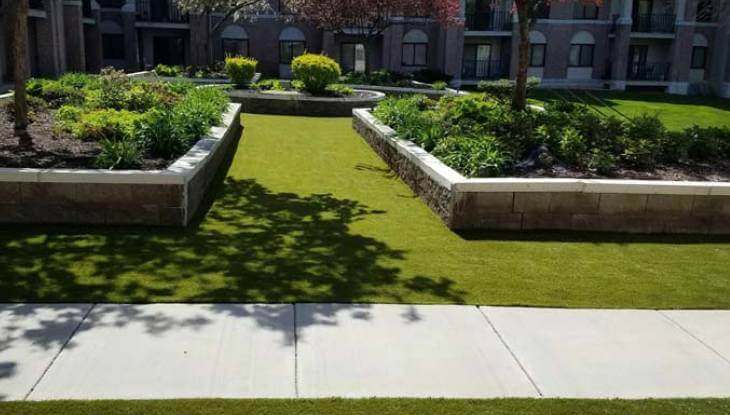 SYNLawn synthetic grass can also help your company qualify for LEED (Leadership in Energy and Environmental Design) credits for using renewable materials in your designs and projects. Discover the added benefits only available from SYNLawn:
ASTM (American Society for Testing and Materials) tested and certified
Class 1/Class A fire rating certifications
E108 fire rating for rooftops
Handicap accessible
IPEMA certified playground turf
Stand out from the competition by using SYNLawn artificial grass in your residential and commercial landscape designs. Architects and builders in the Montgomery area should contact SYNLawn Alabama to schedule a free consultation to learn more!