Backyard Putting Greens in Birmingham, AL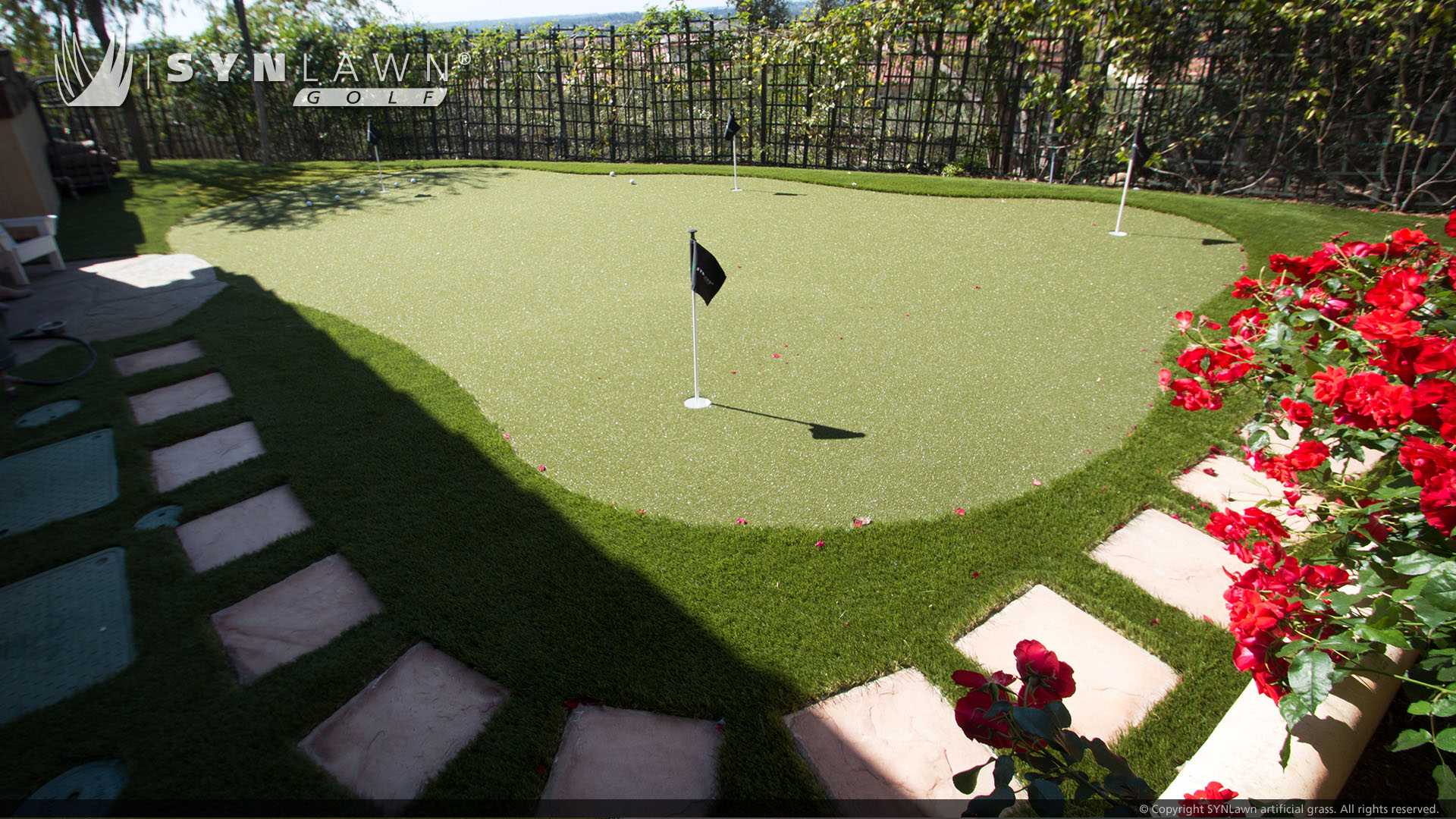 SYNLawn Alabama is a leading manufacturer of backyard putting greens in Birmingham, AL. If you enjoy golf and happen to live in Birmingham, Alabama, installing a personalized backyard putting green by SYNLawn Alabama may be one of the finest decisions you ever make.
Having artificial grass for putting greens in your yard provides several benefits immediately upon installation. There are several advantages, ranging from the ability to play at your leisure to obtaining regular practice and exercise. SYNLawn putting greens are inherently beautiful, Let's have a further look at those benefits.
Improve Your Short Game Fast
Having a backyard putting green right outside your door enables you to play golf anytime you choose. And because the golf green will be so conveniently located, it gives you the chance to play more frequently. This repeated practice will allow your skill level to rapidly improve.
Additionally, one of the benefits of using artificial grass for putting greens is that it looks and feels identical to the golf turf used by professional players. Due to the great quality of the grass, it minimizes unnatural motions and ball wobbling while also being extremely resistant to wear and tear. Thus, not only will you be able to practice your putting whenever you choose, but you will also benefit from high-quality practice that will transfer to other golfing venues.
Additionally, we can build a putting green turf specifically for your needs and ability level. Whether you want a standard-looking golf green or one with several slopes and undulations, we have both the skill and experience to pull it off. Whatever design concept you have in mind, we can bring it to life.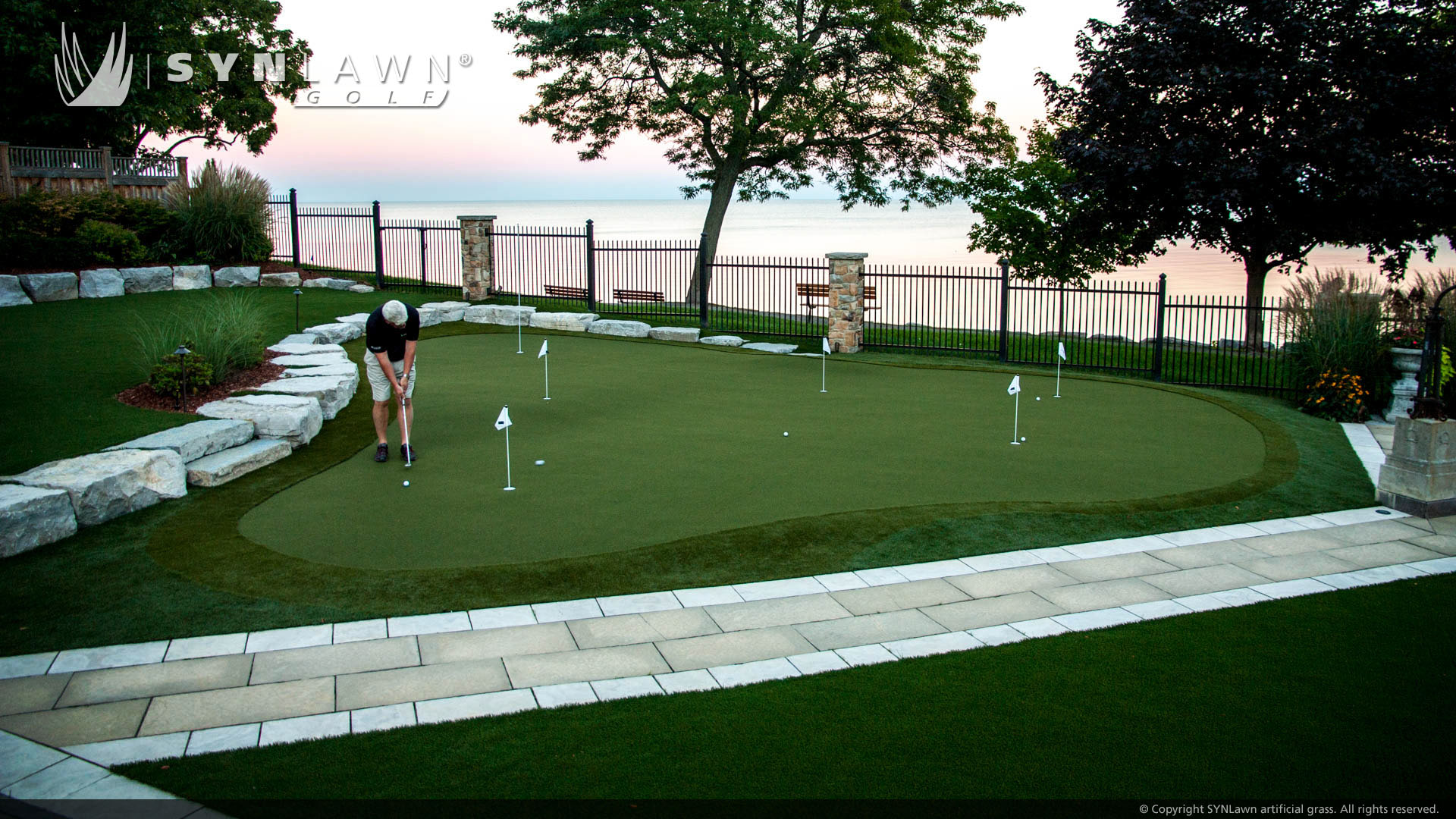 Increase Your Home Value
Having lush green artificial golf grass in your yard leaves the majority of people with a lasting good impression. If you ever decide to sell your home, potential buyers will almost definitely be pleased with golf grass that appears as if it belongs at a 5-star hotel.
A backyard putting green is a wonderful addition to any yard because of its beauty and the ease of care. And the convenience with which it can be used to play golf, improving your short game. As a positive consequence, the golf grass we place in homeowners' yards tends to increase the market value of their home.
Improve The Beauty Of Your Backyard
A vibrant green putting green in your backyard space will complement its surroundings. You'd have to carefully monitor and care for real grass to make it appear even remotely as gorgeous as the artificial golf turf we install. But with SYNLawn Alabama, you won't have to worry about your golf turf growing bald spots or going brown with our turf. SYNLawn Alabama golf greens are built to last.
Our grass always appears to be in perfect shape, as if it is being cared after by a landscaper 24 hours a day, seven days a week. You won't have to bother about laborious chores such as watering, mowing, or de-weeding.The faux golf grass is designed to endure not just wear and tear from harsh weather and foot traffic, but also prevents color fading caused by UV rays.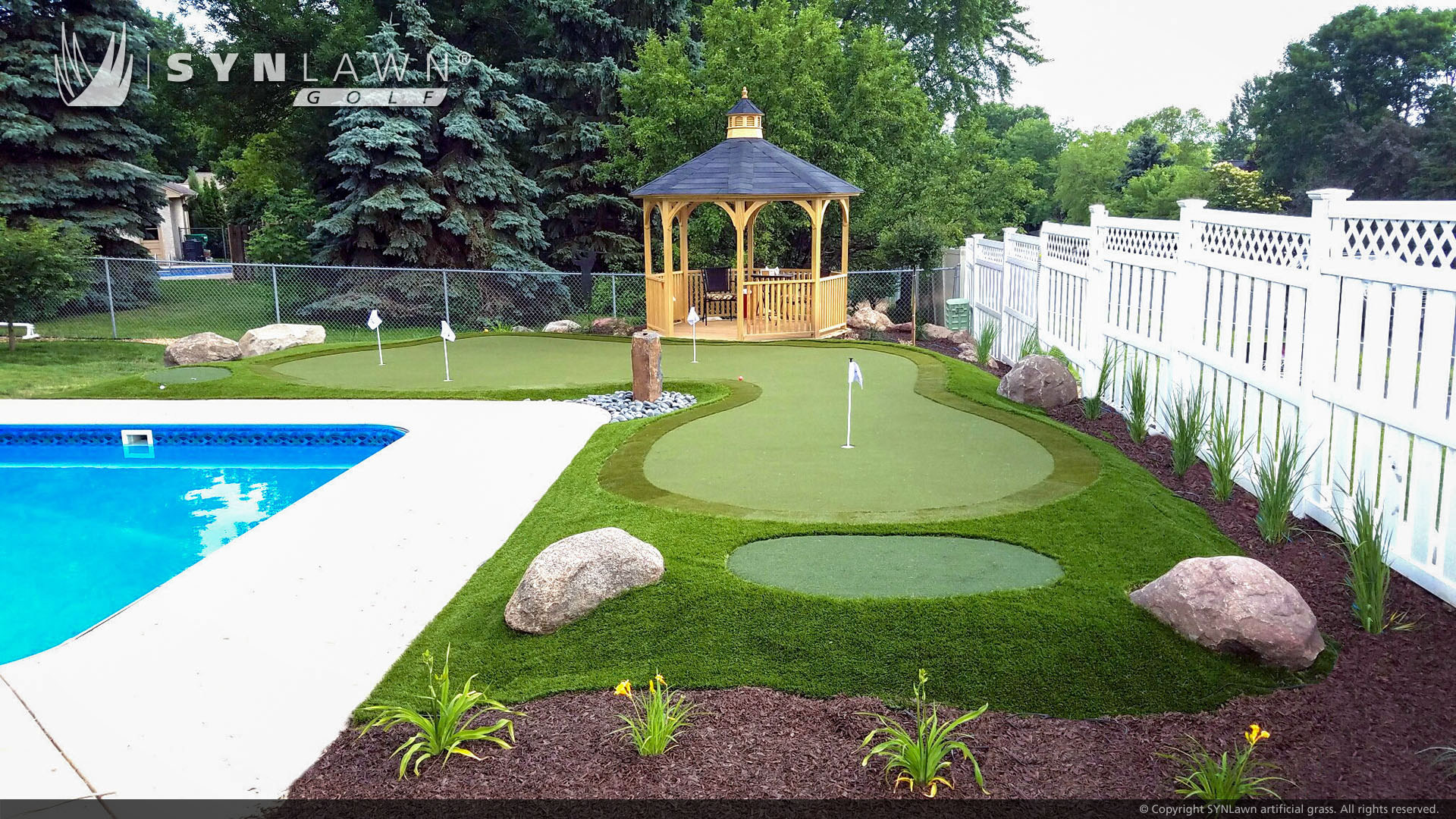 Choose SYNLawn Alabama As Your Expert Putting Green Installer
For over four decades, we at SYNLawn Alabama have been deeply involved in the artificial grass industry as a whole. From putting greens to playgrounds to backyards to commercial businesses, we specialize in making artificial grass for just about any accommodation.
What makes our artificial grass the favorite choice of so many is that it is durable, low-maintenance, and beautiful to look at. All of these benefits come with our artificial grass for putting greens, plus the incredible convenience you'll have in terms of enjoying one of your favorite sports.
Get A Free Quote
To get your very own golf green in your backyard, you can contact us here. We are accomplished experts in the field of putting greens and golf grass design and installation, and we look forward to bringing your visions to life!