PET & DOG GRASS IN ALABAMA
Clean & durable synthetic turf for pet and dog areas in Birmingham, Huntsville and Montgomery, Alabama
Pet owners from Montgomery to Birmingham know how important it is for their pets to have an outdoor space of their own. SYNLawn Alabama has a pet and dog turf solution that will keep you and your pets happy! Whether you need a backyard lawn, a dog park or boarding facility, artificial pet grass from SYNLawn is durable enough to stand up to playful pets, no matter their breed, age or size.
Our pet grass naturally deters pests and doesn't require any harmful lawn care chemicals. With little to no maintenance, very little water usage and many other eco benefits it's easy to see why SYNLawn pet turf is your pup's new best friend!
Safe For Pets Of All Kinds
Other pet area surfaces like cement or brick pavers can run the risk of becoming too hot for pets to enjoy. Our artificial grass uses patented HeatBlock Technology to lower surface temperatures significantly so even the most sensitive paws can use the yard, even in the middle of summer!
SYNLawn Alabama's artificial pet turf looks and feels just like natural grass but offers more durability than traditional sod. Our turf is made with nylon fibers that are crush resistant and tough on unwanted pests. Fleas and ticks are naturally drawn to real grass, where they hide in the soil. Synthetic nylon actively repels insects to protect your pets.
Highly Durable Turf That Can Handle Pets & Dogs
When artificial grass is being designed and installed specifically for pets and dogs, we can build in extra durability to handle rough play, digging, pet stains, worn dog paths and all the other rowdiness a healthy pet will throw at it.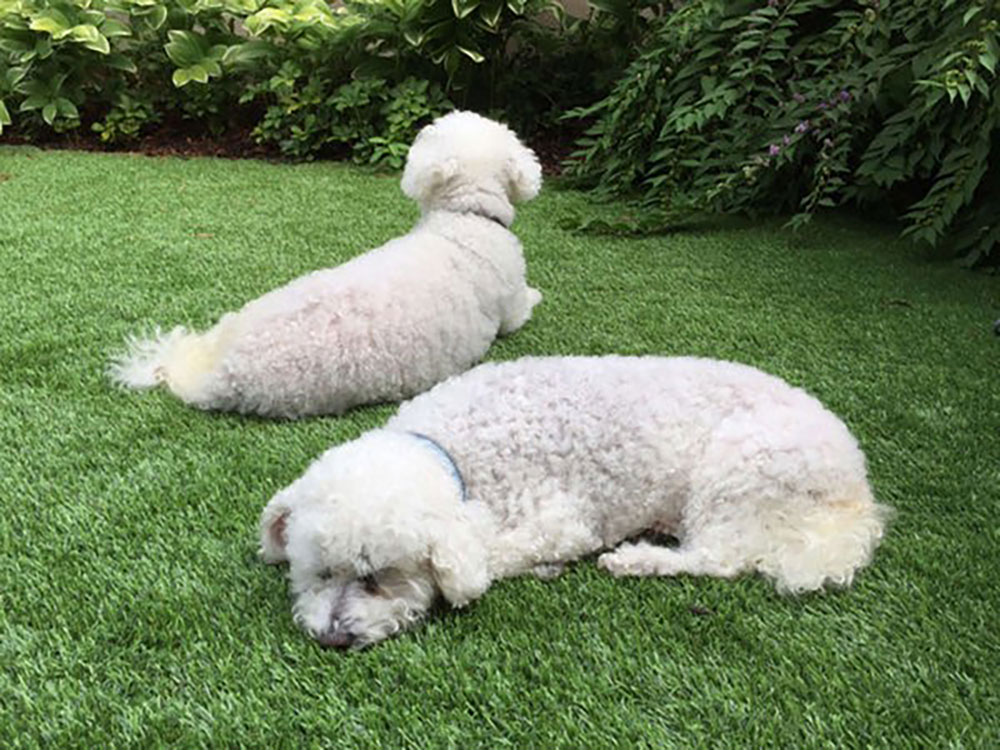 SYNLawn Alabama's team of professional installers have years of experience installing artificial grass for pets. Whether you want to replace your lawn, install a dog run or even a small patch of grass, we know all the ins and outs of installing artificial grass for dogs and pets.
If you are tired of having to fill in dug up holes, repairing/reseeding after grass stains from pet waste or attempt to fix worn dog paths, artificial grass designed specifically for pets and dogs is worth your consideration. With little to no maintenance our pet turf often makes sense to save time, money and frustration.
Comfortable and Clean
From undesired odors to brown spots on the lawn, pet waste can wreak havoc on your lawn. Put an end to that with cleaner, more comfortable pet areas from SYNLawn. We upgraded our pet turf backing system to allow for drainage up to 90-inches per hour. We also utilize industry-leading infill to combat odors and eliminate harmful bacteria. Envirofill® is a low-maintenance, acrylic-coated infill option that is safe to use around children and pets. Best of all, it is infused with Microban™ that actively stops the growth of bacteria and controls odors. Your outdoor space can be shared all year, no interruptions!
With superior drainage, you can say goodbye to those muddy paw prints on your clean floors after rain. Water drains through our artificial turf up to 90-inches per hour, this means water drains rapidly and doesn't allow time for mud or soggy lawns to materialize.
You and your pet are going to love using our turf systems. Discover the SYNLawn difference:
Dirt- and mud-free
No discoloration or brown spots
Repels ticks and fleas
Deters digging
Reduces pollen exposure
Drainage rate of 90-inches per hour
HeatBlock™ temperature control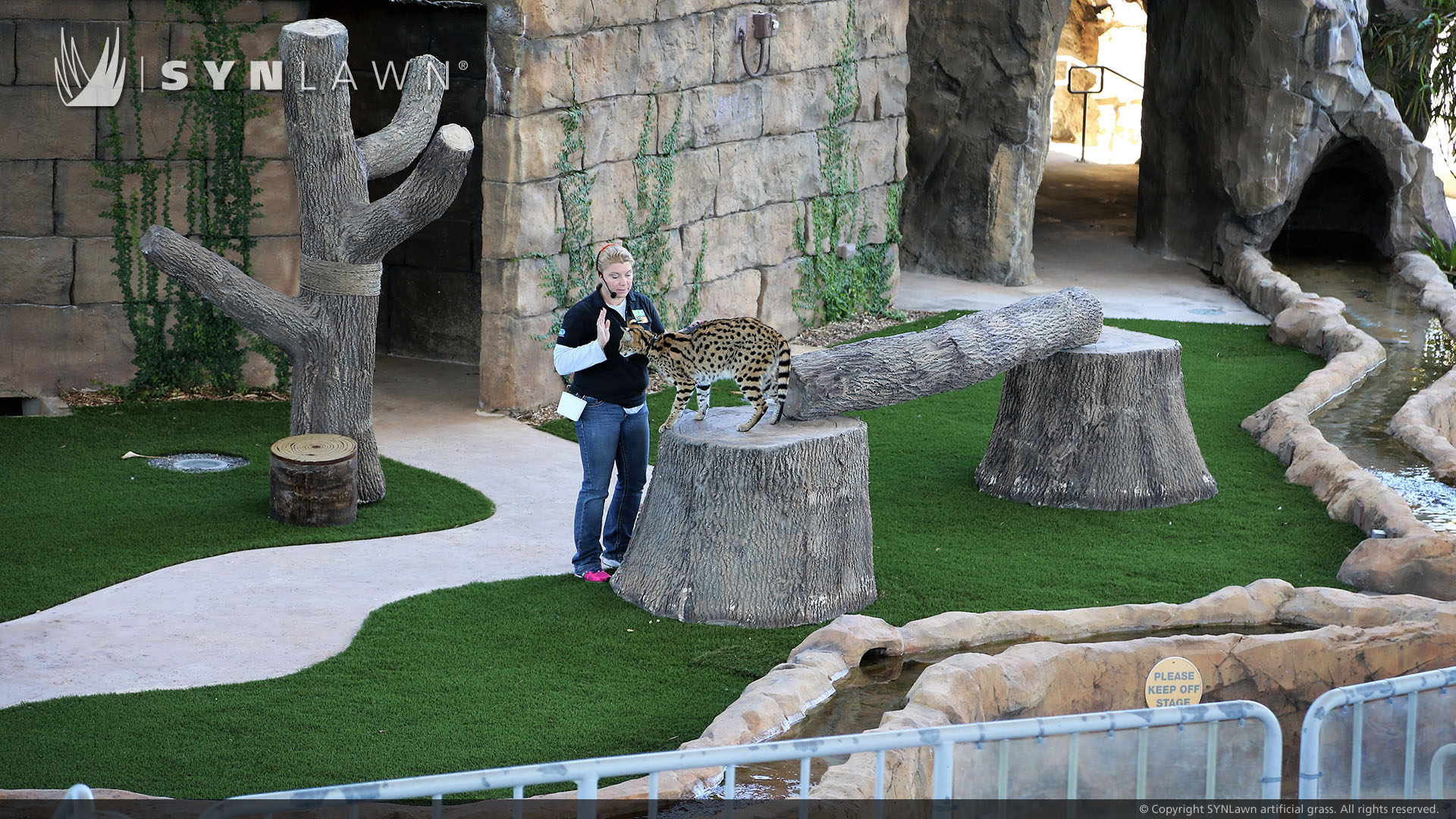 Get a Free Pet Turf Consultation Today!
At SYNLawn Alabama, we provide homes and commercial facilities with some of the best artificial grass in the industry. Whether you need front and backyard lawns, professional grade putting greens and sport turf or even playground areas for your home or commercial facility, the team at SYNLawn Alabama has the experience and know how to get your project completed right the first time.
We install dog and pet turf systems throughout Birmingham, Huntsville and Montgomery that are easy to care for and fun to use. To get started on your installation, contact our team today to schedule your free design consultation.