Ultra-realistic artificial grass from SYNLawn Alabama is ideal for upgrading your residential or commercial lawn in Birmingham, AL. So if you are tired of spending countless hours mowing, watering, and maintaining your lawn, you can enjoy a beautiful, low-maintenance outdoor space all year round with our synthetic grass. Discover all the upgraded features it has to offer below:
Why Choose an Artificial Lawn From SYNLawn Alabama?
SYNLawn Alabama is an unrivaled supplier and installer of ultra-realistic artificial grass, offering a wide range of products to suit nearly any residential or commercial application. Our artificial grass is made from high-quality materials, designed to mimic the look and feel of traditional grass. With advanced engineering techniques, our synthetic grass can withstand heavy foot traffic, inclement weather conditions, intense sunlight, and more in order to retain its lush, green look for years, making it perfect for lawns of all kinds.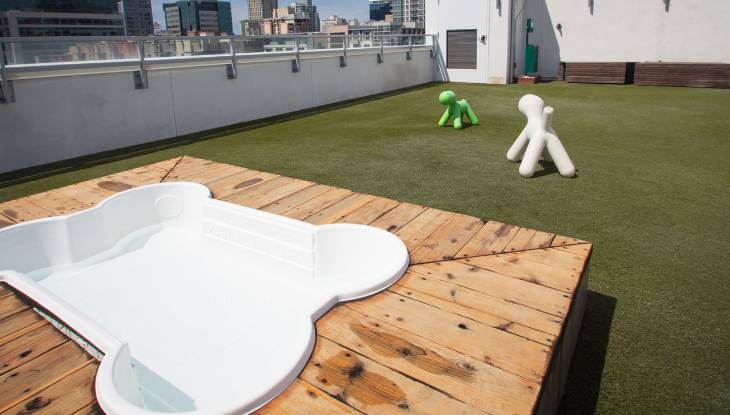 Residential & Commercial
Artificial grass from SYNLawn Alabama is ideal for residential and commercial use. Whether you own a home, business, or manage a public space, our synthetic grass can provide a cost-effective, low-maintenance solution for your outdoor surfacing needs. We offer both residential artificial turf as well as commercial artificial grass. Each of these products offers an upgraded lawn to property owners in Birmingham, AL because they are highly realistic, low-maintenance, immensely durable, and more.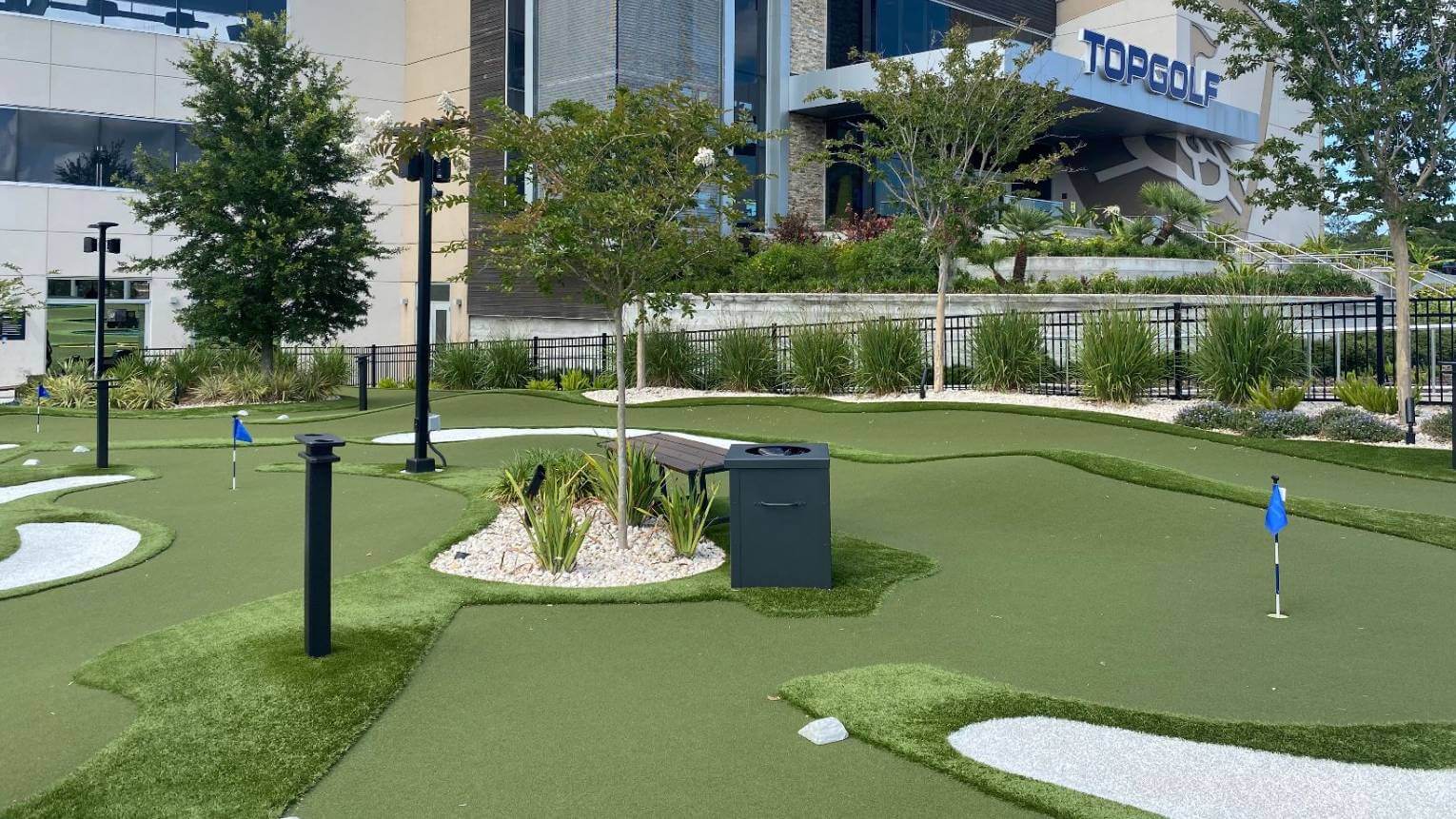 Lower Maintenance
One of the biggest advantages of our artificial grass is its low-maintenance requirements. Unlike traditional lawns that require regular watering, fertilizing, and mowing, our artificial lawns are virtually maintenance-free! So you can save time, money, and water by installing our realistic artificial turf in your residential or commercial outdoor space.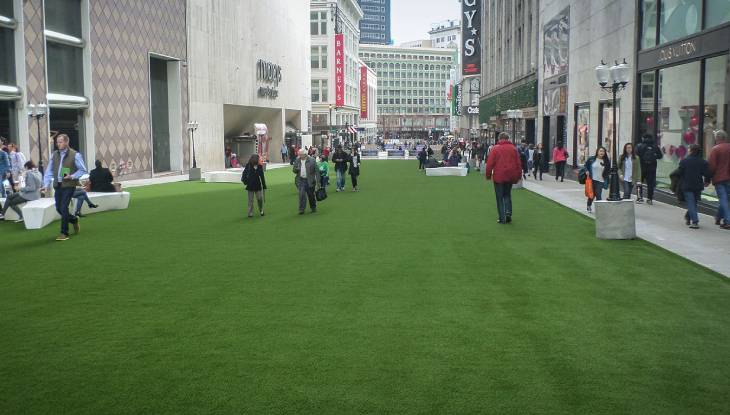 Immense Durability
At SYNLawn Alabama, our synthetic grass is also immensely durable. This is not only due to its artificial makeup but its carefully crafted design. As a result, our artificial turf can resist several forms of wear and tear. This includes high levels of foot traffic, inclement weather, lawn games, and more! By resisting these factors, our artificial lawns provide a long-lasting surface for properties in Birmingham, AL.

Aesthetically Pleasing
In addition to its practical benefits, our artificial grass is also aesthetically pleasing. Our ultra-realistic turf is available in a range of green shades, textures, and blade lengths, allowing you to create a customized outdoor space that complements your home or business in Birmingham, AL. As such, our artificial turf can help transform nearly any outdoor space into a beautiful, functional oasis.
Specialized Turf Options for Lawns
At SYNLawn Alabama, we provide several specialized artificial turf options for homes and businesses that can help upgrade your lawn in Birmingham, AL even further. These options include:
Ditch Traditional Grass for an Artificial Putting Green
If you are a golf enthusiast, you may want to consider ditching your traditional lawn and installing an artificial grass putting green. At SYNLawn Alabama, we offer high-quality synthetic putting greens that can be customized to fit your specific needs and preferences. Our artificial putting greens are designed to mimic the look and feel of a professional golf course, with smooth surfaces, realistic breaks, and true ball roll.
By installing a SYNLawn Alabama putting green, you can practice your golf game anytime, anywhere. So whether you are a seasoned pro or just starting out, an artificial grass putting green can help you improve your skills and enjoy the game you love.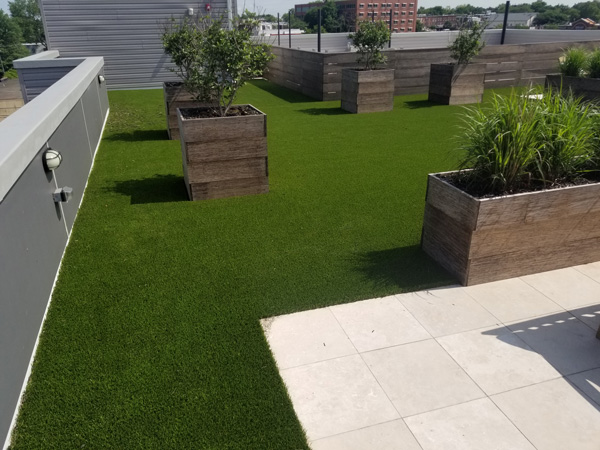 Request a Free Consultation to Learn More About Our Artificial Grass!
At SYNLawn Alabama, our artificial grass offers a range of benefits for both home and business owners in Birmingham, AL to upgrade their lawns. Our synthetic grass is a low-maintenance, durable, and aesthetically pleasing solution that can transform your outdoor space. Contact us at SYNLawn Alabama today to request a free consultation to learn more!