Are you tired of sweating behind a lawnmower for hours every couple of weeks? Wouldn't you rather spend your weekends enjoying the Alabama weather instead of putting back-breaking work into yard maintenance? With an artificial lawn, you get the perks of a traditional lawn without all of the strenuous work.
There are several advantages to having an artificial lawn over an organic one. It's not just about maintenance. From a better feel to more project possibilities, artificial grass is a terrific option for people who want to enjoy a beautiful yard without the drawbacks of natural grass.
The pros at SYNLawn Alabama can install artificial grass for your lawn and landscaping, a custom backyard putting green, playground, and even a dog run.
This article describes the advantages of artificial grass over organic. We also talk about artificial grass maintenance and why it's easier than dealing with a natural lawn.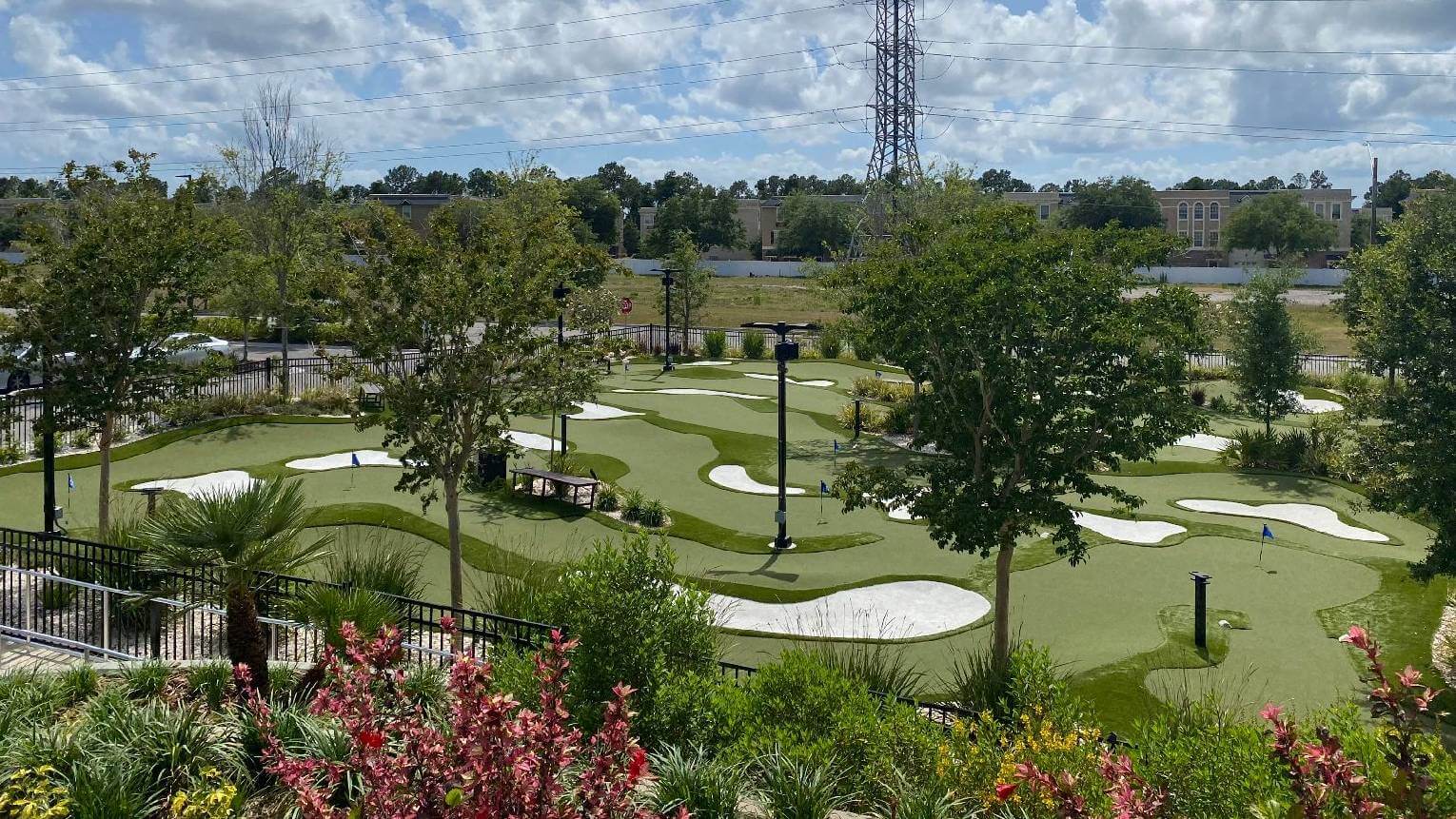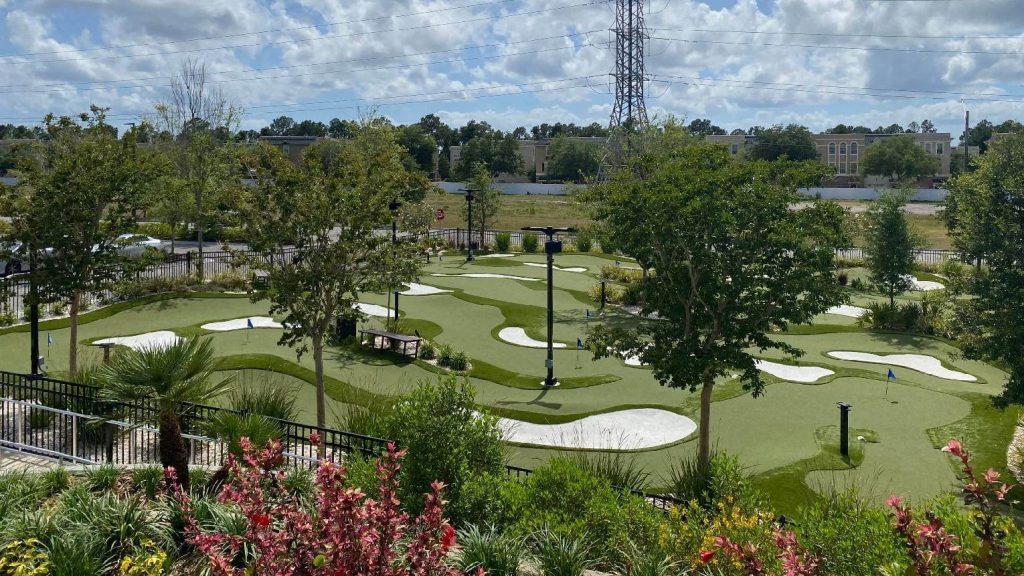 Advantages of Artificial Grass Over Natural
Below you'll find all the reasons why artificial grass is much better than natural grass.
Throw Away Your Lawn Mower
Say goodbye to those sweaty, shirtless afternoons covered in loose blades of grass. With artificial grass, you do not need to mow because it always looks pristine and at the perfect height.
Furthermore, you don't have to worry about the risks of an overgrown lawn with its accompanying weeds and pests. You also won't have to worry about charging your mower (and weeder and other tools) or buying gasoline for it.
No Need to Water
If you live in a hot, dry climate, you know it's challenging to keep your yard hydrated. Standing outside with the hose is time-consuming, and you're never sure if you got every spot. In addition, sprinkler systems are expensive to install and run. An artificial lawn does not require that kind of watering.
No Chemicals
People winning "lawn of the year" competitions almost always employ hazardous pesticides and fertilizers to keep their lawn looking healthy. These chemicals leak into the soil and air, leading to potential medical problems and ozone pollution.
Beyond that, these ingredients are also expensive. The cost is higher if you want a product that isn't dangerous. Artificial grass requires no maintenance from toxic external products.
No Patchy Spots
Another problem with growing a natural lawn is how difficult it is to make it grow evenly. You can plant it perfectly, and one shady area still becomes yellow and undergrown. Not to mention issues with pests and watering, which can lead to extensive patches of dead, useless lawn. With artificial grass, green uniformity is guaranteed throughout the entire space.
Quick Installation
Artificial grass is also faster to install than sod or grass seeds. It only requires a quick rollout, and it's ready to go. If you have natural grass, you have to wait for it to grow initially, and then wait again for it to grow back every season.
Environmentally Friendly
While artificial lawns get a bad reputation for being made from synthetic materials, they might be better for the environment than your traditional alternative. Artificial grass doesn't require water or chemicals to grow. It's even made using recycled materials.
Maintenance Required for Artificial Grass
Below you'll find helpful tips to keep your synthetic turf perfect.
Removing Stains
Artificial grass doesn't absorb stains like regular grass. You also can't expect everything to get washed away in a rainstorm. If you spill something that stains, you need to act quickly.
Soak it up with a towel or rag or even some kitty litter. Rinse the area with water and soap or detergent. After you finish scrubbing, rinse it with cold water.
Regular Maintenance
While artificial grass lasts between 15 and 25 years, some light maintenance helps it last longer. Doing things like removing stains, trash, and waste helps it stay aesthetically pleasing. You can also try cross brushing the turf to remove smaller pieces of debris.
Conclusion
If you want a lawn that looks great with minimal effort, buy artificial grass. You can contact us at SYNLawn Alabama to get started with a free consultation.