Artificial Grass In Madison, Alabama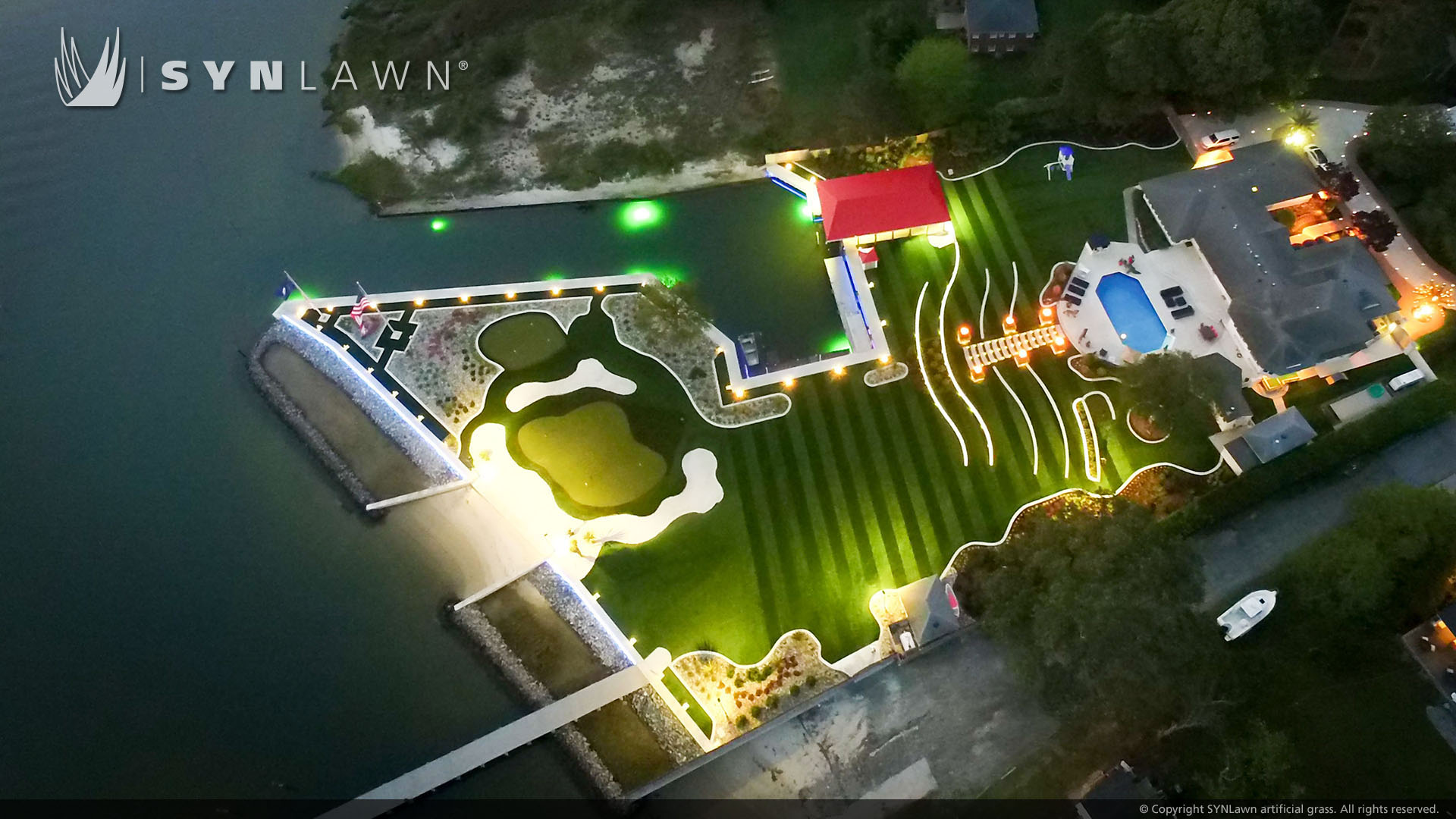 SYLNLawn Alabama has been part of the Madison community for a significant amount of time and has helped residents and businesses make the transition from natural to artificial grass. Due to its high-quality and low maintenance qualities, our artificial turf is designed to boost your quality of life while helping you lower your expenses in the long run.
Madison, Alabama, is known for its southern charm, plenty of job opportunities, and being an excellent place to live in general. If you live in the town of Madison, you are likely familiar with its mild winters and searing summers. However, if you'd like to make the most of your time spent outdoors with fun and relaxing activities, we can help with our artificial grass lawns, playground turf, putting greens, pet grass, dog turf, and more. We can custom design a perfect artificial grass oasis for your space – indoors or outdoors – for home or commercial business and everything in between. Check out our photo gallery for our beautifully landscaped custom designed, and professionally installed artificial grass lawns.
Artificial Golf Grass & Putting Greens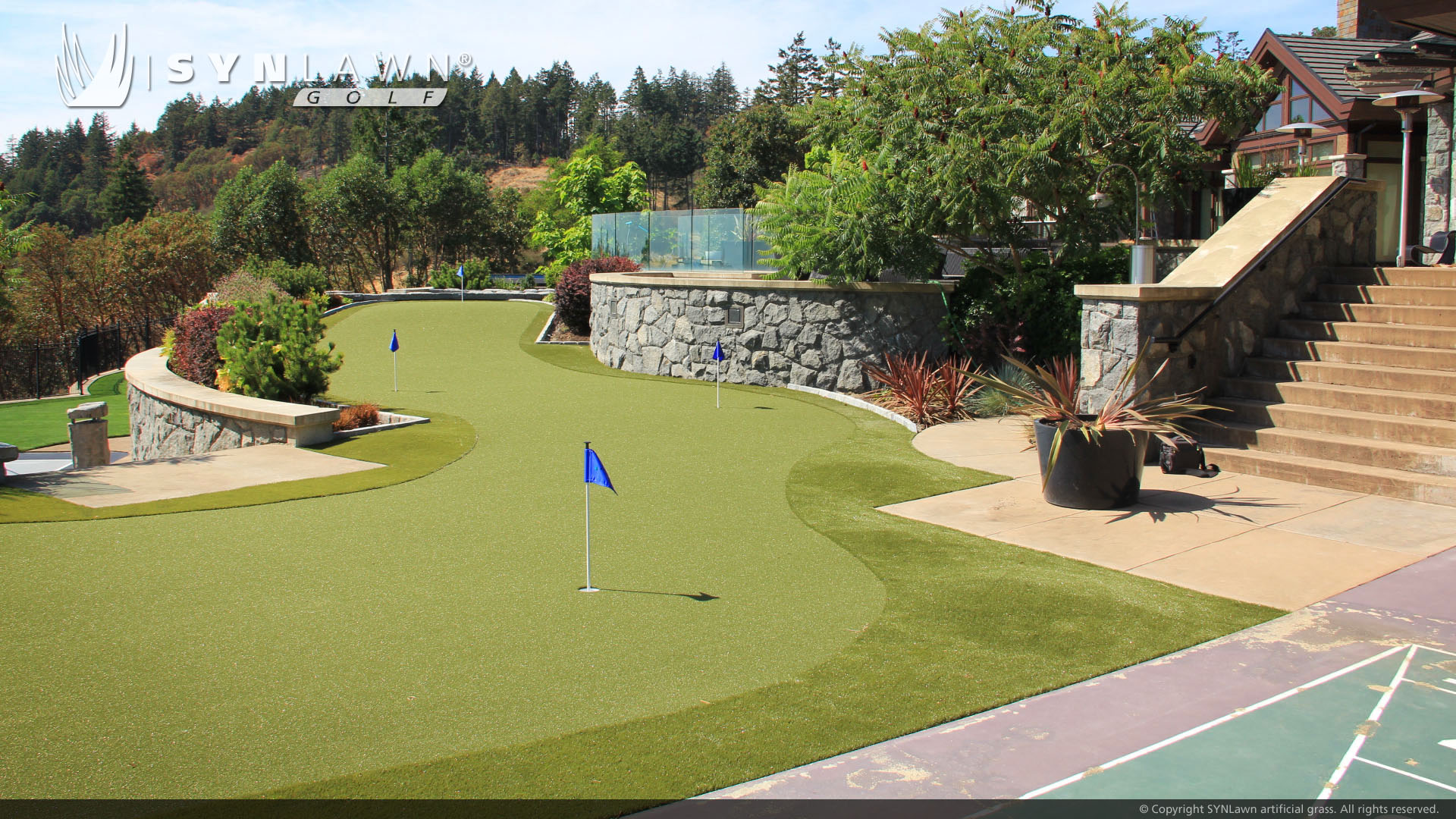 Golf is a rather popular sport in the state of Alabama, with it having over 250 fairways. However, if you're an avid golfer, it can be annoying to drive a distance just to get to a golf course to practice your game.
With synthetic golf grass installed in your backyard, you won't need to go through the hassle of getting in your car, waiting in traffic, finding parking, and paying a fee before you can finally play. The convenience of having artificial putting greens in your backyard means you'll be able to practice right at the comfort of your own home. So you won't have to make trips to places like the Sunset Landing Golf Course or the Canebrake Golf Course; while beautiful, it can be the exact opposite of relaxing when dealing with all of the hassles of getting organized to play somewhere other than at home. And if that weren't enough of a benefit, synthetic golf turf made by us is highly durable and functions similar to golf turf that pros use on PGA tours. This means that when you do practice your golf game, your play will be consistent, and things like ball wobble will be reduced.
Benefits Of Artificial Grass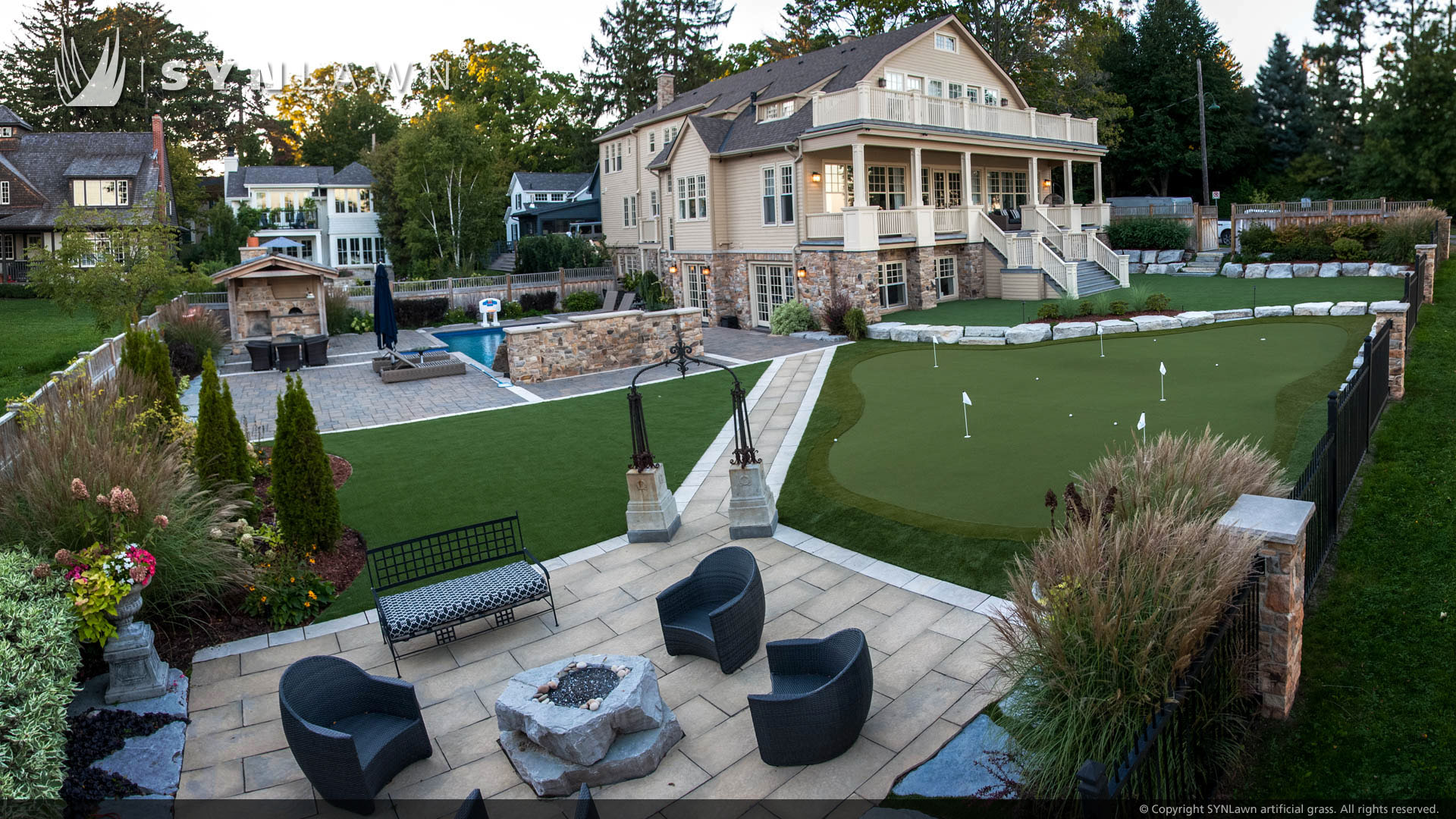 Water Savings
If paying much less on your water bill is something that appeals to you, then synthetic grass could be just what you're looking for. While regular grass needs sufficient watering to keep it looking green and healthy, artificial grass never needs watering. So, during scorching weather in Madison, AL, artificial grass can wind up saving you quite a lot of money over time.
Eco Benefits
Synthetic grass provides several environmental benefits. As was already mentioned, synthetic turf is great for water conservation in the local environment. Additionally, artificial turf never needs to be treated with potent chemicals such as weed killers, pesticides, and fertilizers. This means that chemical runoff won't happen and cause contamination. Finally, synthetic turf built by us is not only fully recyclable but also highly durable.
Time & Money Savings
Because artificial grass has such low upkeep, it is fantastic in terms of saving you time and money. While regular grass involves having to do chores such as mowing it, fertilizing it, watering it, trimming it, and more, artificial grass has almost no chores involved in its care. Essentially, time and money that would have gone towards lawn care tasks can be diverted to things that are much more important.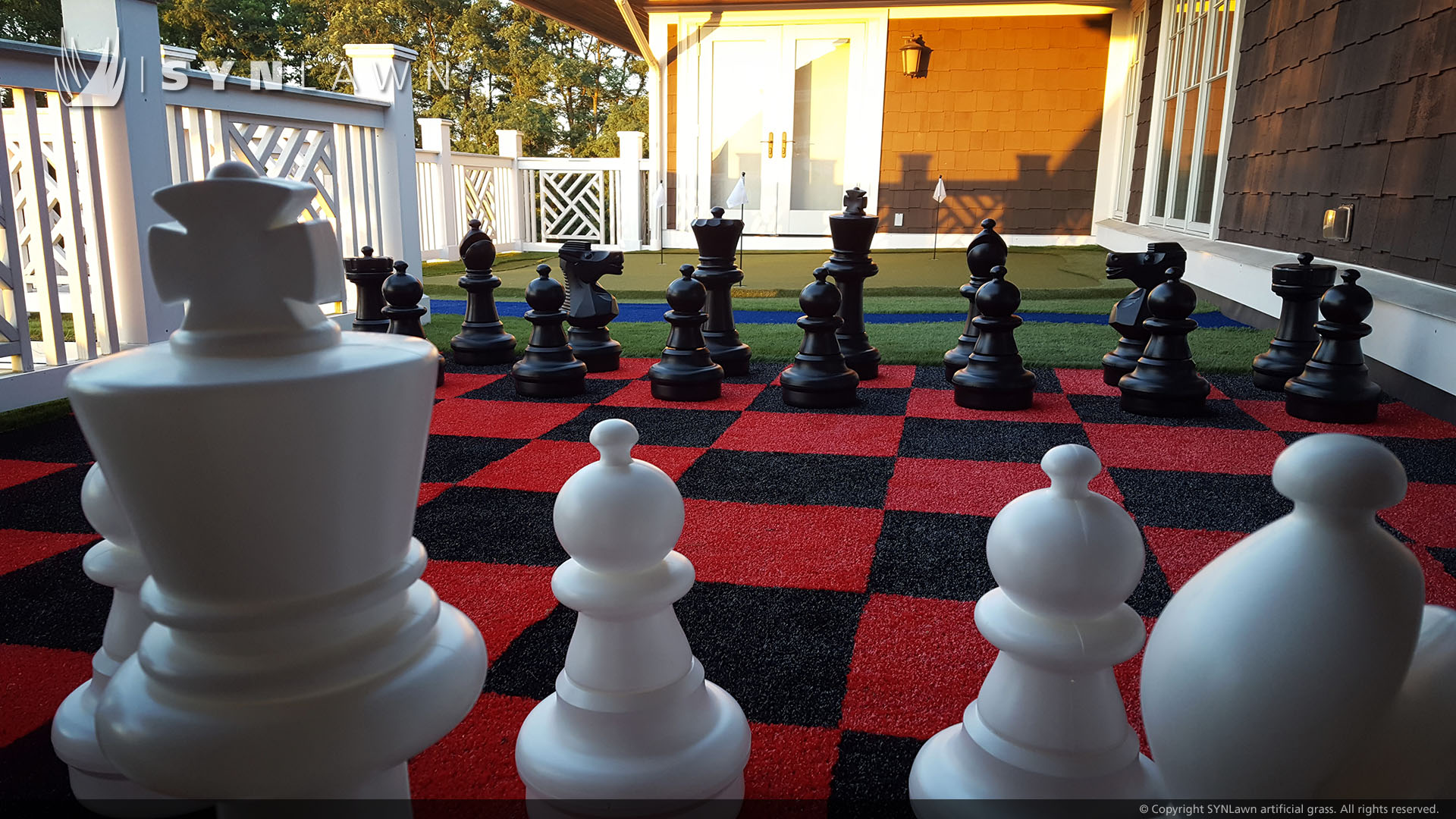 What Artificial Grass Can Be Used For
Lawns – Artificial grass can truly bring out the beauty for any property while being low maintenance at the same time. An artificial grass lawn will always stay green, lush, and beautiful with hardly any effort needed on your part.
Putting Greens – Artificial golf greens bring golf right to your own home. Being able to play whenever you want is not only great for your golf game, but it's also great exercise. Also, because artificial putting greens are so easy to take care of, they are excellent for saving time and money, whether you're a residential homeowner or a commercial business owner.
Pet & Dog Turf – Synthetic pet grass is made to be safe and comfortable for dogs to play on. Artificial pet and dog turf also drains water fast, so you'll never have a nightmare scenario where your dog jumps into a puddle and runs through your house.
Playground Turf – Artificial playground turf is designed for safety, as kids are expected to frequently play on it. Because synthetic playground grass has extra padding, it helps to prevent injuries from falls. The turf also comes with cooling technology so that it won't overheat even during the hottest days.
Commercial Applications – Commercial artificial grass can be used for many different purposes—from dog parks and doggy daycare centers—to using artificial grass to create a beautiful and attractive lawn outside a retail store or an outdoor dining experience your restaurant patrons won't soon forget — only one's imagination is the limit. Being able to catch the eye of customers and having extremely low maintenance costs is what makes commercial artificial grass so popular.
Synthetic Grass Features
Synthetic grass built by us at SYNLawn Alabama is constructed to resist wear and tear and resist having its color fading from UV light. When the weather in Madison, AL, gets scorching hot, the cooling ability of the artificial grass is instrumental in preventing overheating. Our synthetic grass is built to be beautiful and to be incredibly easy to take care of, which saves you time and money. For whatever application idea you have in mind, we can create a custom design just for you.
Contact Us For A Free Quote
At SYNLawn Alabama, we have vast experience and expertise in the artificial grass industry. We will create a fully customized design suited for your needs and professionally install it. And we will work closely with you every step of the way. Contact us here today for a free quote, and we will answer any questions you have.