EnviroLoc+ Backing System for Artificial Grass in Alabama
Due to the growing demand for environmentally friendly artificial grass, SYNLawn Alabama is now supplying synthetic turf with the eco-friendly EnviroLoc+ Backing system in areas across Alabama. This latest innovation in artificial turf is durable, low maintenance, antimicrobial, and manufactured in the U.S. with plant-based materials. Our EnviroLoc+ products are ideal for various applications in the beautiful state of Alabama, including artificial grass lawns, pet & dog turf, playground, and multiple types of synthetic golf grass.
What is the EnviroLoc+ Backing System?
The EnviroLoc+ Backing System is a 2-part, woven backing that helps keep artificial grass fibers in place while providing a fuller, more tufted look. What makes the EnviroLoc+ Backing System unique is its blend of polypropylene and polyester with soybean oil. Adding soybean oil to our synthetic turf backing makes our EnviroLoc+ products more sustainable and recyclable.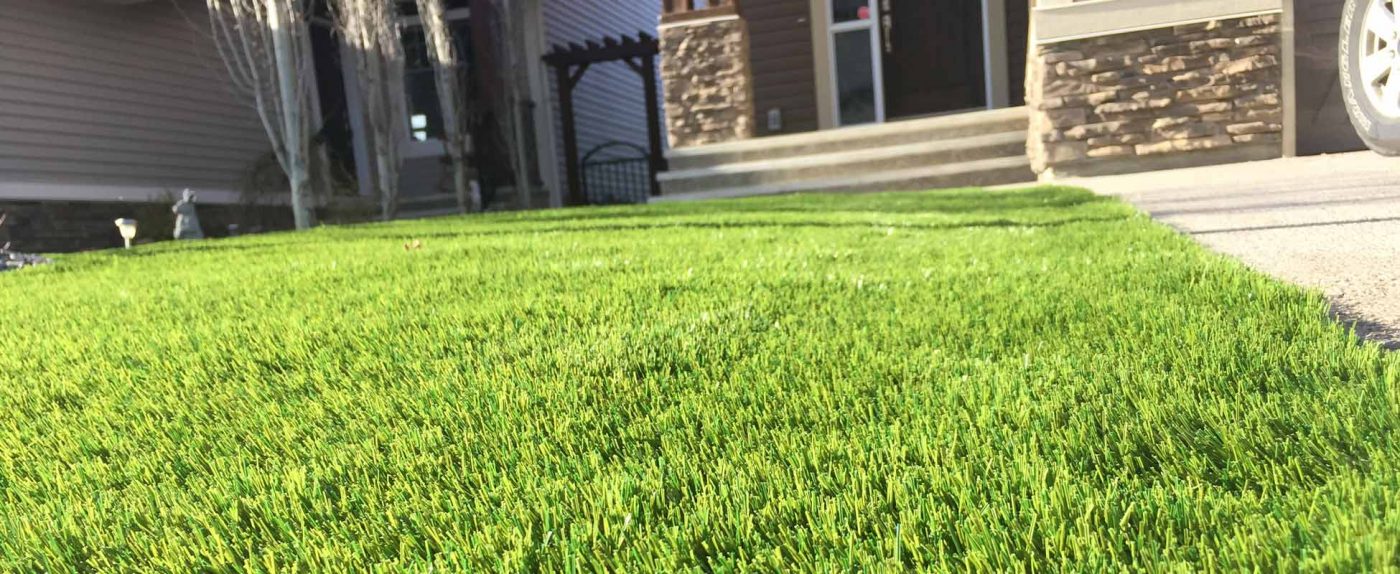 Benefits of EnviroLoc+ for Artificial Grass
Synthetic turf featuring the EnviroLoc+ System from SYNLawn Alabama provides our customers with several significant benefits, including:
Environmentally Friendly
By replacing a portion of the petroleum-based polymers in the production process, all artificial turf made with EnviroLoc+ is more environmentally friendly.
Our green soy backing helps reduce our company's dependence on petroleum products. It also makes our artificial grass recyclable after its extended lifespan.
Durable
Despite utilizing renewable resources like soybean oil, our synthetic turf with the EnviroLoc+ Backing System does not sacrifice any durability. The EnviroLoc+ System's 2-part backing helps reduce fiber loss. This keeps our artificial grass looking stunning and full, even after facing normal wear and tear and the Alabama weather.
Healthier, Cleaner Artificial Grass
Aside from its eco-conscious build and durability, artificial grass with the EnviroLoc+ Backing System is also a healthier and cleaner alternative to natural grass. This is because EnviroLoc+ technology makes our synthetic turf antimicrobial.
This means that EnviroLoc+ products are resistant to the formation of microbes like bacteria, viruses, mold, mildew, algae, fungi, allergens, and more. As a result, our artificial grass with EnviroLoc+ backing is typically healthier and cleaner for everyday use by people and pets alike.
Applications for Synthetic Turf with EnviroLoc+ in Alabama
The innovative EnviroLoc+ Backing System from SYNLawn Alabama can be added to a number of our synthetic turf products. These products can then be used for a variety of applications, including: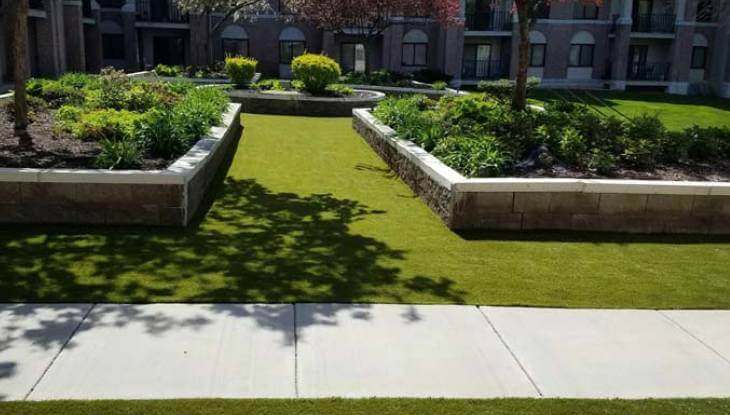 Landscaping
Artificial grass with the EnviroLoc+ Backing System is great for landscaping. Whether for a residential home or a commercial business, synthetic turf with EnviroLoc+ technology looks great and resists wear and tear. Our artificial grass is also incredibly low maintenance. It never needs to be watered, mowed, or weeded. This allows our customers to worry less about how their lawn looks and spend more time doing things they enjoy!
Pet & Dog Turf
EnviroLoc+ artificial grass is ideal for pet & dog turf. EnviroLoc+ products are built to withstand wear and tear from animals, including dogs who like to dig. Our turf is also easy to clean and keep clean. Synthetic grass from SYNLawn drains easily when hosed down. Plus, the antimicrobial effect of synthetic turf with EnviroLoc+ helps keep pets healthy by fighting against germs and other microbes often found in pet waste.
Playground Turf
Synthetic turf is often found on playgrounds in Alabama. With the EnviroLoc+ Backing System, playground turf from SYNLawn Alabama is safer than ever. The EnviroLoc+ backing helps control the formation of bacteria, viruses, and allergens, making playground turf a cleaner space for children to play. Plus, our EnviroLoc+ turf provides extra padding to playground turf, making it a safer surface for kids to run and potentially fall on.


Various Kinds of Artificial Golf Grass
Artificial grass is extremely popular for residential and commercial golf courses, putting greens, and more. Synthetic golf grass made with the EnviroLoc+ Backing system allows golfers to experience an even and forgiving golfing surface. Our artificial grass also stays green year-round without a need for watering and mowing. This makes our synthetic golf grass a low-maintenance solution for Alabama golfers looking for golf turf that is ready to go whenever they are.
Schedule a Free Consultation!
The EnviroLoc+ Backing System from SYNLawn Alabama is an ideal, more environmentally friendly form of artificial grass. Any synthetic turf made with the EnviroLoc+ system is durable, recyclable, and antimicrobial. This makes our artificial grass with EnviroLoc+ fitting for multiple applications, including synthetic grass lawns, pet & dog turf, playground turf, and artificial golf grass. Contact us today to place an order or learn more about what the EnviroLoc+ Backing System has to offer our customers across Alabama!