Artificial Grass In Decatur, Alabama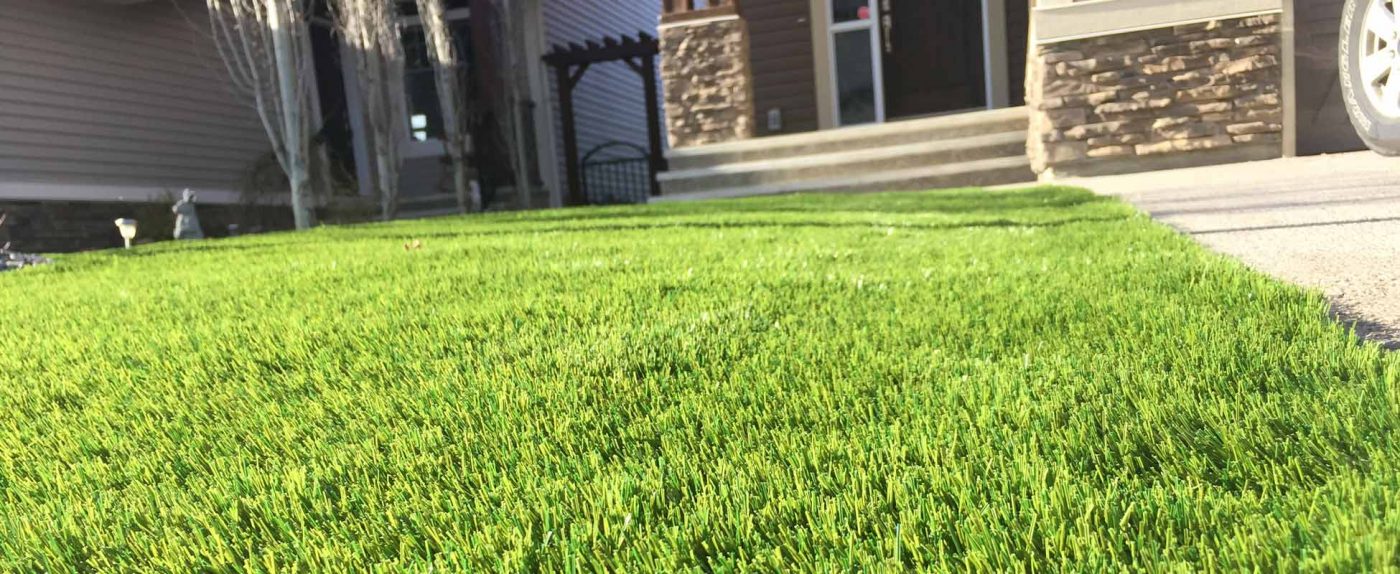 SYNLawn Alabama has been part of Decatur, Alabama's vibrant community for decades; we are known as the go-to source for high-quality, reliable, and fully customizable artificial grass.
In addition to helping homeowners, we've also helped plenty of commercial owners enhance their business which has, in turn, boosted their businesses. Besides adding a dash of elegance to both residences and businesses, though, there are plenty of other benefits that artificial grass can provide.
The Many Benefits Of Artificial Grass
Saves Time & Money

Whether you are a commercial business owner or a residential homeowner, getting a synthetic grass lawn can save time and money. With regular grass, there are many expenditures that go along with keeping it looking its best. Expenses may include things such as treating it with pesticides, fertilizing it, seeding it, watering it, deweeding it, mowing it, and more. With artificial grass created by us at SYNLawn Alabama, none of those expenses exist. Not only does this mean more time in your day, but also more money in your pocket.
Conserves Water

A great feature of artificial turf is how much water it is able to conserve compared to regular grass. During scorching Alabama summers, regular grass may need a great deal of water in order to remain in top condition. The major drawback of this, however, is a substantial water bill every month. However, with synthetic turf, it simply doesn't need any watering at all. This provides not only eco-benefits but also lowers your monthly water bill.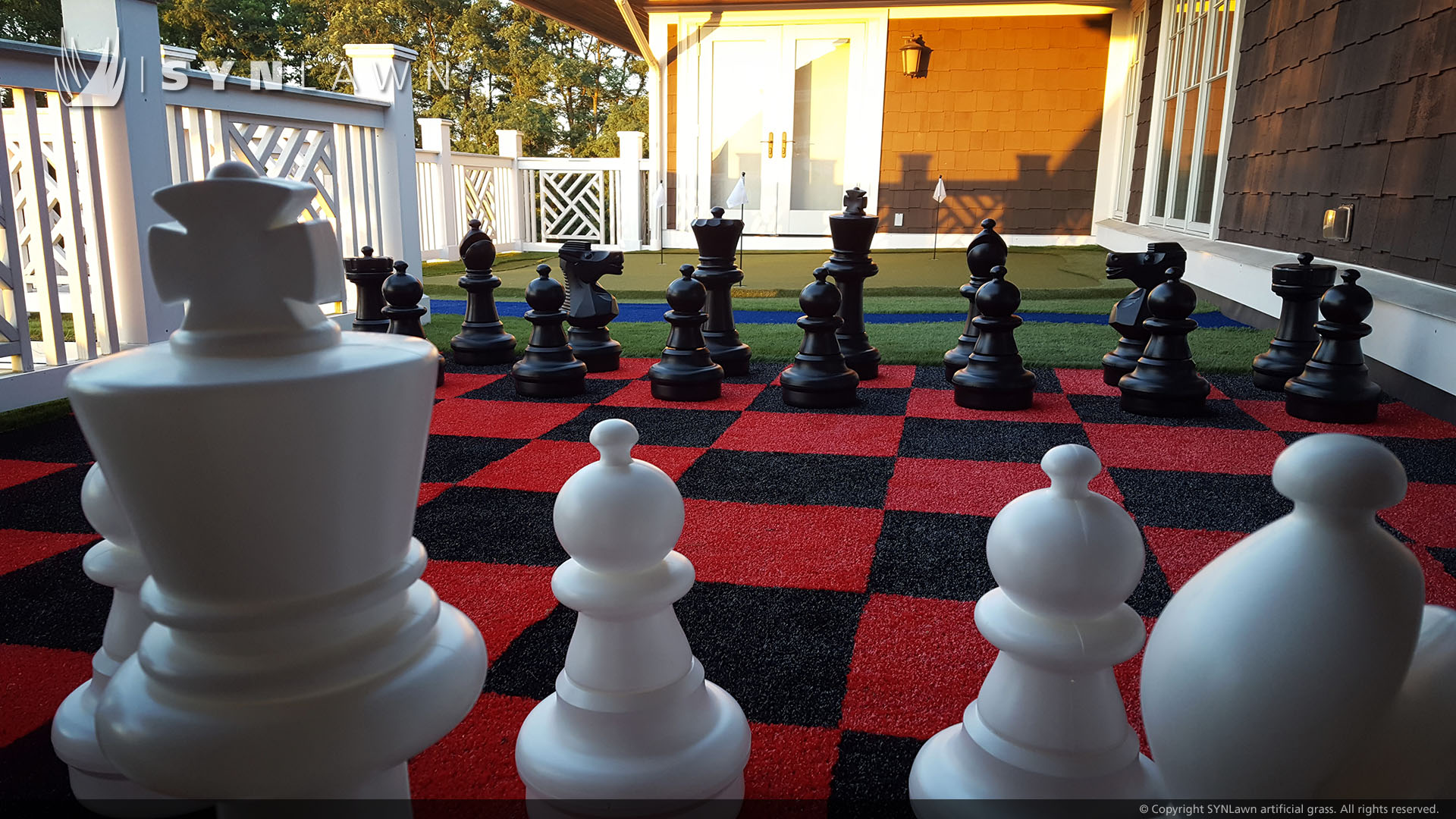 Environmental Benefits

Another amazing thing about installing one of our synthetic grass lawns is its environmental benefits. While regular turf often needs frequent chemical treatment, that's not the case with synthetic grass—you'll never have to worry about chemically treating synthetic grass. This means you can rest easy knowing that chemicals such as pesticides won't be escaping into the environment to do potential harm. Also, our turf is fully recyclable and highly durable, meaning it won't end up polluting the environment in a landfill somewhere.
The Uses Of Artificial Grass
Putting Greens

Artificial turf is great for being used for golf grass and as putting greens. Golf greens made by us at SYNLawn Alabama are made to match the look and feel of golf turf that professional golfers use at places on the PGA tours. Artificial golf turf made by us helps to reduce ball wobble and to mirror the feel of regular golf turf. Also, our putting green turf is able to resist being worn down from golf play, weather, foot traffic, and more. Essentially, it is built to last and to always be quite easy to take care of.
Pet & Dog Turf

Our Artificial pet and dog turf is designed to be incredibly pet friendly. It can withstand a great deal of stress, including dogs running on it, stormy weather, and more. In terms of comfort, artificial dog grass is made to keep from getting too hot from the scorching sun, so your pet's paws won't get burned from it. Synthetic dog turf is also made to feel very similar to natural grass. Your pet won't even be able to tell the difference. Finally, our synthetic pet grass is made to quickly drain water. This not only helps to prevent odors from dog urine, but it also prevents your pet from getting muddy paws from rain puddles. Pet owners can undoubtedly appreciate this since it solves the issues of dirty pets with muddy paws running into your house!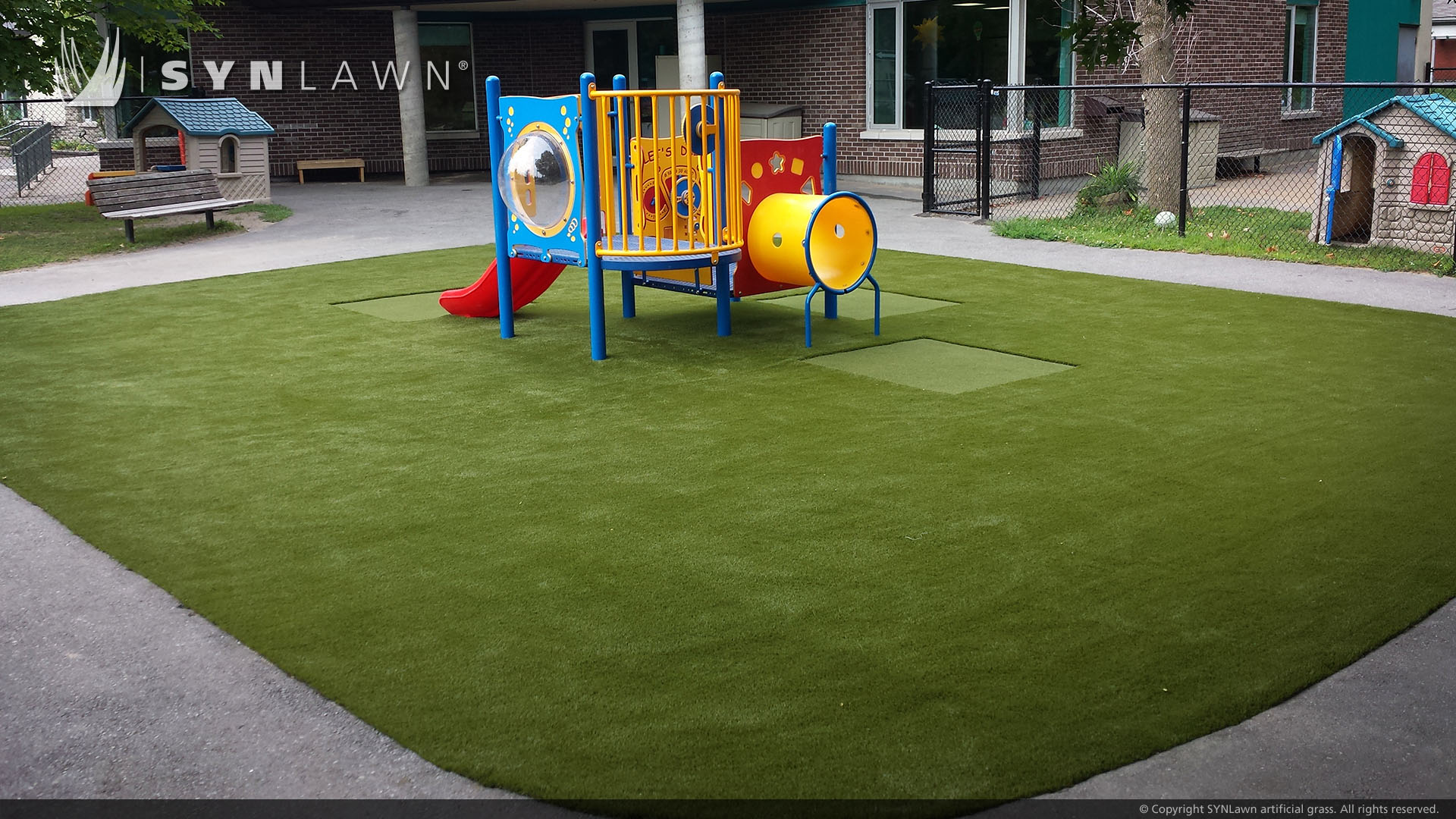 Playground Turf

Artificial playground turf is created with safety as a number one priority. Due to its added padding, synthetic playground turf provides extra protection from falls. It is also built with an enhanced cooling ability that allows it to stay cool even on the hottest days.
Lawns

Installing an artificial grass lawn can instantly enhance your home's visual appeal. You can now command utmost respect and admiration from any visiting friends and family members. And if you are a business, potential customers will certainly appreciate the look. Synthetic grass lawns are also extremely durable and easy to maintain, meaning they will require far less effort on your part to take care of.
Commercial Applications

Regarding artificial grass being used for commercial applications, it can be used for a wide variety of them. From hotels to restaurants to car dealerships, the only thing really limiting its use is your imagination. And besides creating a better impression in customers' minds, commercial artificial grass is also great for saving you money and time. Instead of focusing on watering, fertilizing, and mowing your lawn, you'll be able to focus your energy on growing your business.
Decatur, Alabama, is known as being an industrial hub of Alabama while featuring beautiful views located along the Tennessee River. Our beautiful city of Decatur is home to plenty of restaurants and shops that greatly benefit from the installation of customized artificial grass lawns.
Decatur, AL is known for its innovative and business savviness, and our design team has helped countless commercial clients transform and enhance their commercial space, indoors or outdoors, with high quality, functional and durable artificial grass lawns and synthetic turf.
Our commercial clients recognize the benefits of updating their business image with a well maintained classic style artificial grass lawn. Or, for the more adventurous commercial colored sports turf does an amazing job of showcasing logos and bringing vibrance and functionality to any space.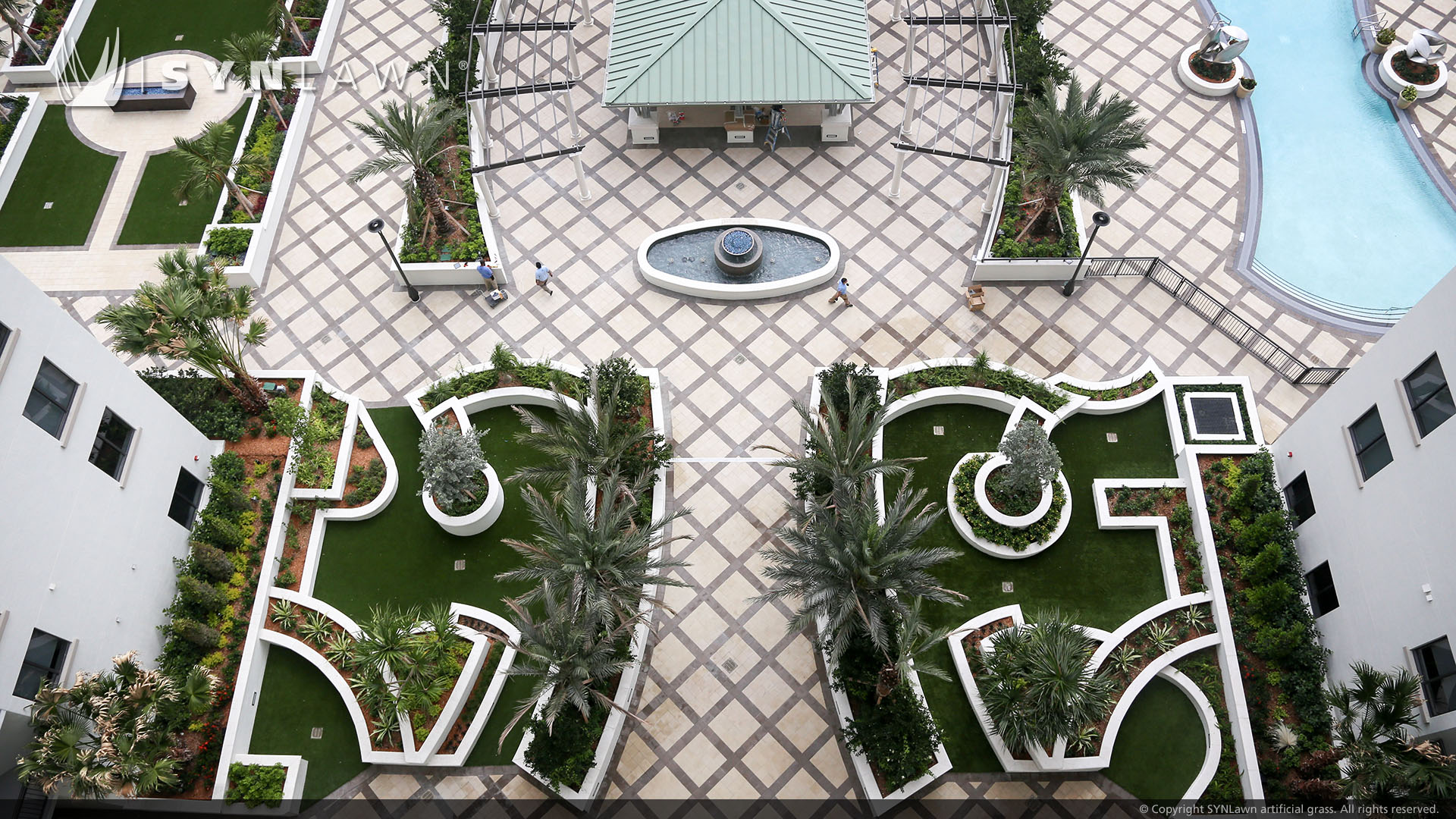 Start Now With A Free Consultation
If the many benefits of artificial grass sound appealing to you, contact us here today for a free consultation. At SYNLawn Alabama, not only are we experienced professionals in the artificial grass industry, but our whole crew, from our design team to the professional installation experts, are passionate about what we do. And we are ready to help you design your artificial grass lawn, putting green, playground turf, pet lawn, and more for your business or home in Decatur, Alabama, as well as its surroundings.