Artificial Grass in Auburn, Alabama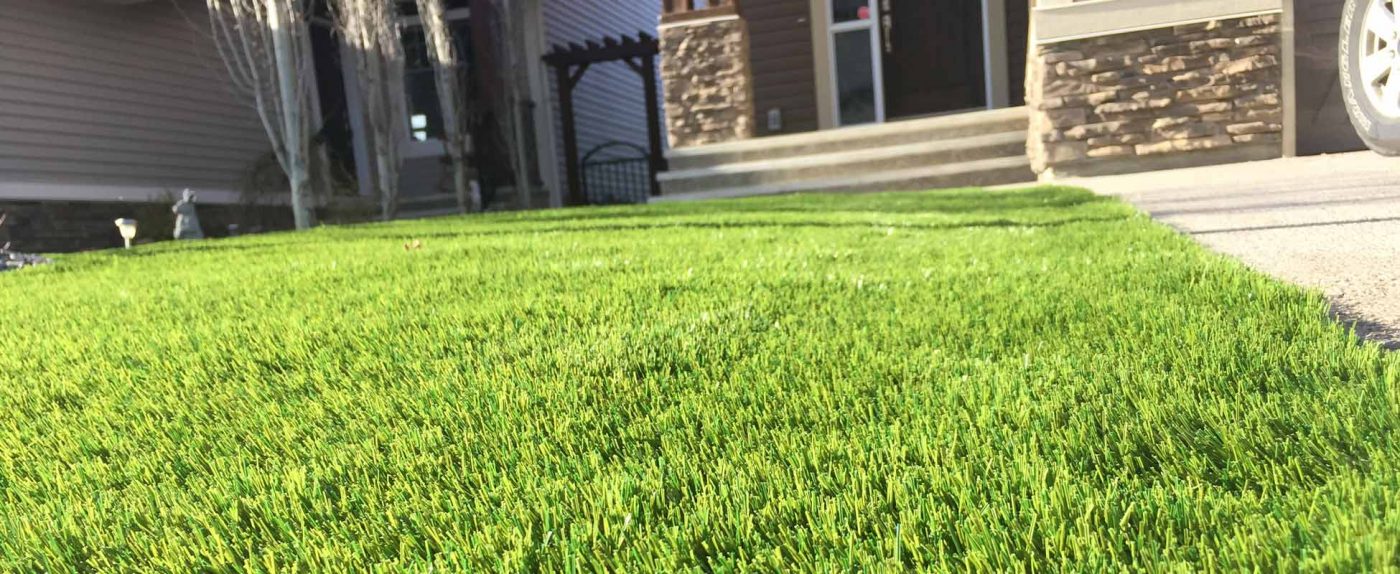 Auburn, AL is one of the fastest-growing college towns in eastern Alabama. As an up-and-coming town, a lot of new families have made it their home. This means a demand for landscaping services. That is where SYNLawn Alabama comes in. We have been a top retailer and installer of artificial grass in Auburn, AL, for years. Whether it's for residential or commercial purposes, or you want to install a pet turf or putting green in your backyard, our commitment to customer satisfaction shines through each and every project we complete; see our gallery of successful artificial grass installations. Need to install a playground turf? No problem. Contact us right away for a customized solution.
If you're wondering just how artificial grass can elevate your lifestyle, there are many ways, from the look and feel to its multi-use adaptability. Keep reading further to learn just how great artificial turf can be.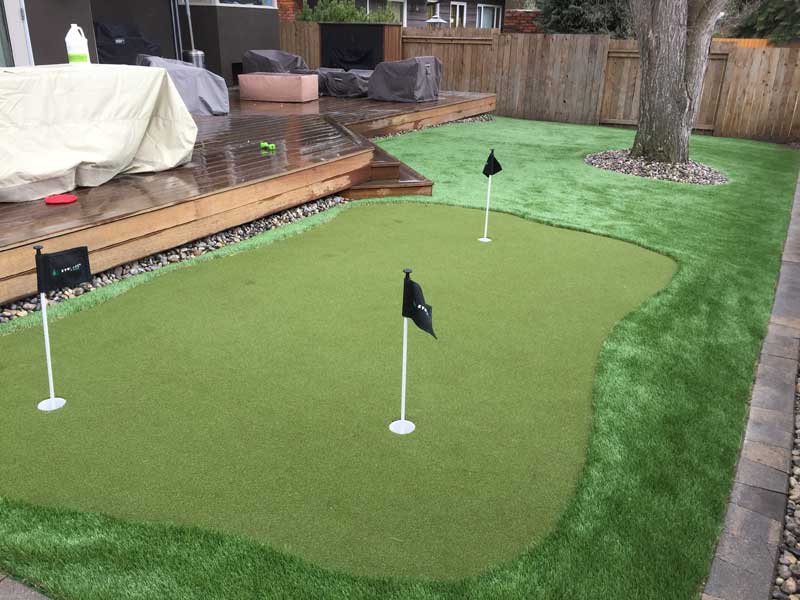 Residential & Commercial Golf Grass In Auburn, AL
Living in Alabama, you likely know that golf is a fairly popular activity, given that the state has over 250 fairways. If you live in the town of Auburn itself, perhaps you've visited golf courses such as the Auburn University Golf Course and the RTJ Grand National. If you've enjoyed playing on these golf courses, you can bring this experience right to your own home. With artificial residential putting greens and synthetic golf grass in your backyard, playing golf is as easy as stepping right out the door. Besides being incredibly convenient, our golf turf matches the look and feel of what the pros themselves use when on PGA tours. If you own a golf business, commercial artificial golf greens can be an amazing thing to get, as it is incredibly durable and a breeze to maintain; it also holds up to continuous use effortlessly.
Benefits Of Artificial Grass
There are numerous benefits that come with installing artificial grass. One of them is the time and money it can save. Since synthetic turf is highly durable, you won't need to worry about it quickly succumbing to wear-and-tear or fading in color. Our turf is built to be incredibly durable and resilient. It can withstand bad weather conditions, foot traffic, pets and animals, and much more. Also, you won't ever have to be concerned with watering it or treating it with chemicals like fertilizers. You also won't have to hire any gardeners or buy expensive lawn care equipment to take care of it. Ultimately, all of this results in benefits such as having a lower water bill, environmental benefits, not needing to spend money on lawn care chemicals and equipment, and more.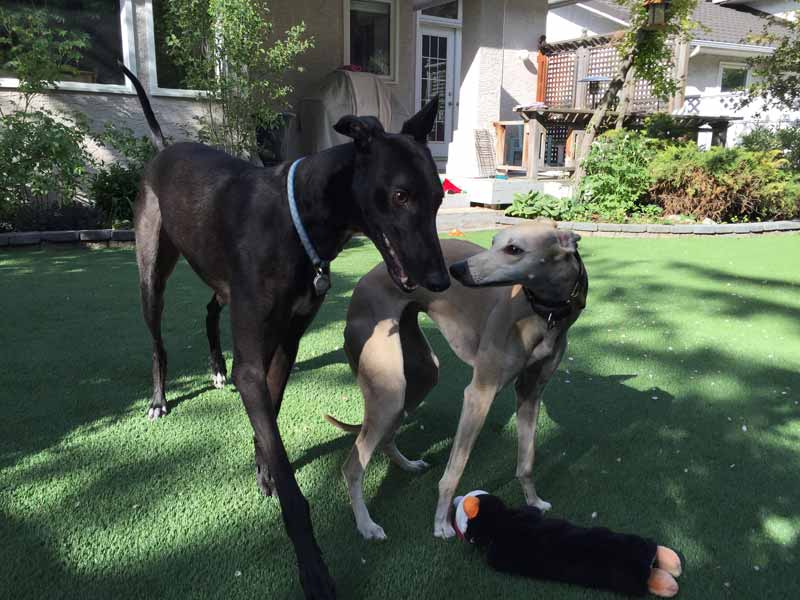 The Uses Of Synthetic Turf
Features Of Synthetic Grass
When we create synthetic turf, we not only want it to look in perfect condition, but we want it to stay that way for years to come. Due to our synthetic grass being durable, resistant to wear and tear, and being fade-resistant, it is built for longevity. It is made to match not only the look but the feel and comfort of real grass. To make our turf even more comfortable, we've also made it resistant to overheating, meaning it won't cause burns on hot summer days. Our turf also helps to save time and money. Whether you own a home or business—you'll never need to water it, chemically treat it, nor will you need gardening equipment for it.
Reach Out To Us At SYNLawn Alabama For A Free Consultation
At SYNLawn Alabama, we make our artificial grass right here in the United States of America. Because we don't outsource anything and make our product right in our own factory, we have a much higher control over the quality of our product.
To see how we can help you, contact us here for a free consultation. We look forward to helping you find the best artificial grass solution for your needs.