Artificial Grass in Montgomery, Alabama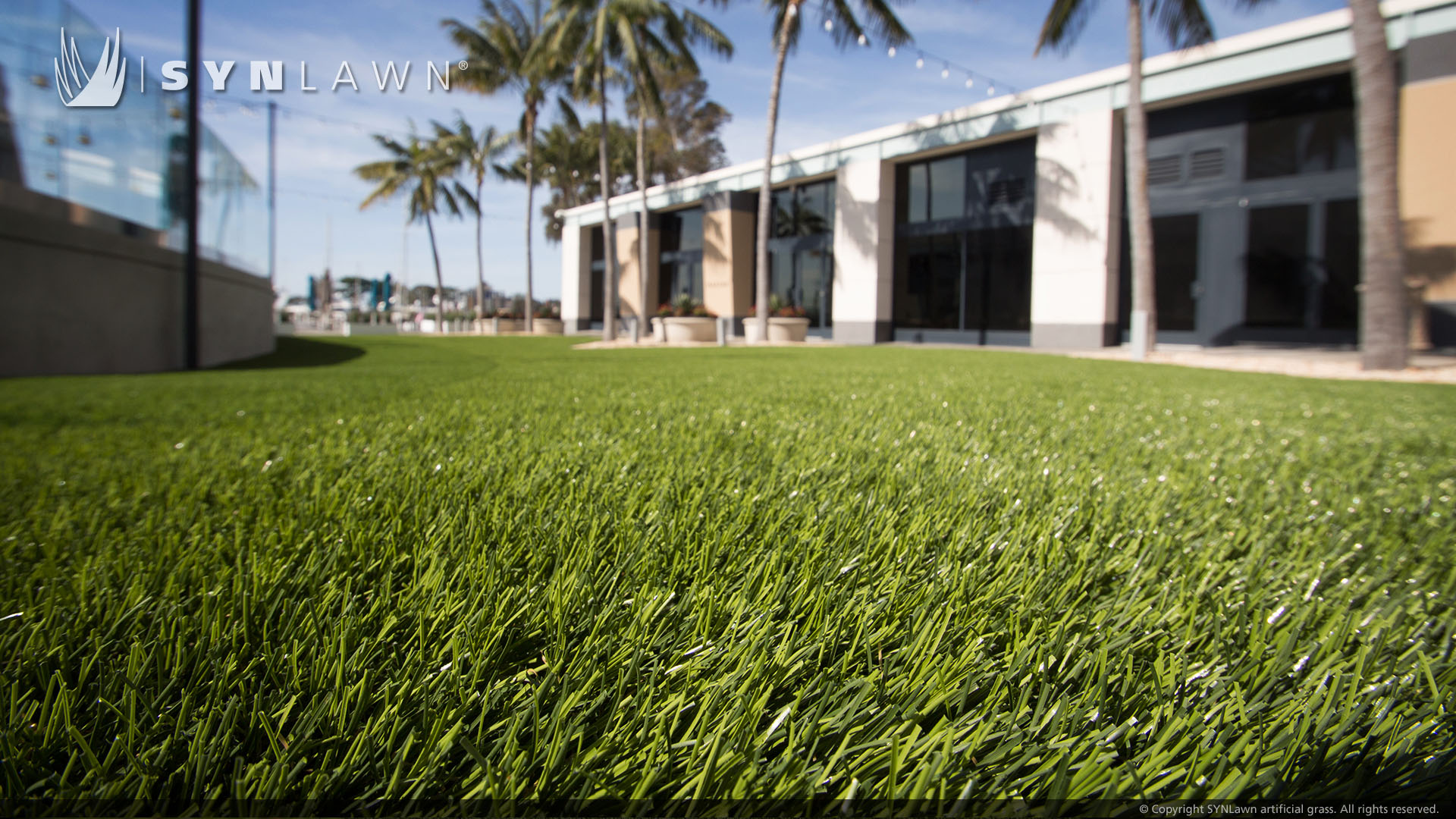 With a lawn comes maintenance, and depending on your acreage or landscaping, the upkeep can be hard work. To ease your job, you can replace your grass with artificial grass. Whether you need commercial artificial grass in Montgomery, Alabama, pet and dog turf, playground turf, or athletic turf, SYNLawn offers a safe, eco-friendly, artificial alternative to temperamental natural grass.
SYNLawn's synthetic grass is not only safe, but it's made from high-quality, industry-leading products with various choices to suit all of your landscaping needs. With artificial grass from SYNLawn, you won't need to worry about laborious or expensive upkeep.
Benefits of Artificial Grass
Aside from transforming your yard into a picture-perfect landscape, commercial artificial grass offers many other benefits. Since our turf is artificial and made from renewable material, it requires little maintenance, doesn't need water, and reduces your carbon footprint.
Water Savings
A typical lawn in Montgomery, Alabama, requires daily watering to flourish and maintain its lush, green appearance. Unfortunately, running your sprinklers every day causes your monthly water bill to add up. With artificial grass, you don't have to worry about your water bill or about needlessly wasting gallons of water each day on your lawn.
Artificial grass doesn't grow; therefore, you don't need to tend to your sprinkler system daily. As a result, your water bill will drastically reduce, saving you the money you could use elsewhere each month.
Eco Benefits
We make our commercial artificial grass from renewable materials that are not only eco-friendly but last far longer than other synthetic materials. SYNLawn promises a lifetime warranty for artificial grass installations. The lengthy warranty will reduce your carbon footprint immensely because you won't have to waste water or energy on machines for maintenance.
The materials in our artificial grass are also plant-based. Rather than the typical petroleum-based polymers of synthetic grasses, SYNLawn's EnviroLoc technology uses bio-based polymers to make the grass more eco-friendly and renewable.
Time
Think of all the time you could save in a day, week, month, or even year if you didn't have to work on your yard. Mowing the lawn, pulling weeds, and weed whacking the edges all add up.
With artificial grass, you don't have to waste your time outside working; you can spend it playing or enjoying your yard instead.
Since artificial grass is low maintenance, you don't need to exert all of the energy you typically would for tending to a natural grass lawn. Artificial grass doesn't grow, so it doesn't need to be maintained as regularly and tediously as regular grass.
Money
Since artificial grass doesn't require regular maintenance, you can save money on typical services you would need for upkeep. For instance, you won't have to pay a landscaping service to come out every week and mow the lawn. You also won't need to spend money on a service to check your sprinkler system.
If you don't employ a landscaping service but rather buy your equipment, you won't need those products either. Bulky machinery, such as lawnmowers, wear down over time and require costly replacements. Since you won't be mowing your artificial grass, you won't need to budget for expensive tools and their eventual replacements.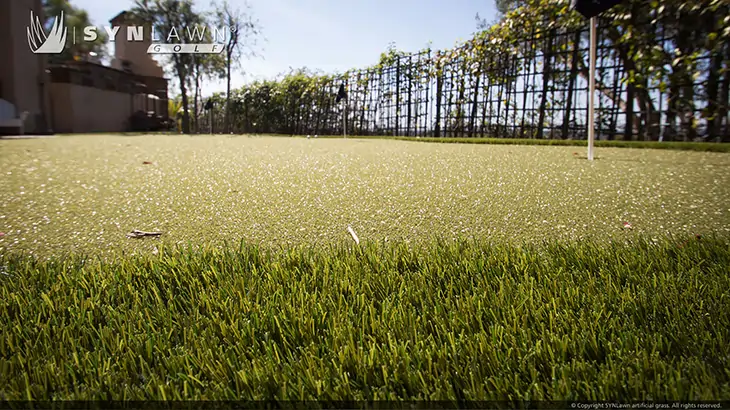 What is Artificial Grass Used for?
Artificial grass in Montgomery, Alabama, offers a high-quality replacement for many outdoor landscapes, including athletic spaces such as soccer and football fields. However, because of its low maintenance and eco-friendly composition, the demand for artificial grass has increased for commercial uses. With SYNLawn, you can use artificial grass for home landscaping, putting greens, playground turf, and pet and dog turf.
Why Use SYNLawn Artificial Grass?
At SYNLawn, we're homeowners, too, so we understand the need for a less expensive, family-friendly landscaping alternative. That's why we offer a range of artificial grass installations to fit your needs. We use our high-quality products to serve you best. We are committed to providing you a lawn you can take pride in.
Contact Us
Whether you want a redesigned lawn or just a playground turf for your kids, ​contact us​ at (205) 590-9549 for a free consultation to discover the SYNLawn difference for yourself.